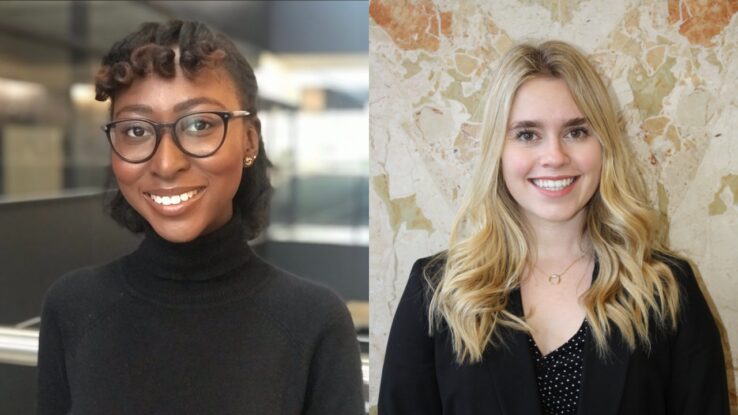 By Alisa Kim
The Connecting Care Act, which was passed by the Ontario government in 2019, laid the groundwork for health system reforms including the creation of Ontario Health Teams (OHTs). Comprised of providers and community health organizations, OHTs are responsible for delivering comprehensive and coordinated care to a defined population using population health management. This approach uses data and insights about population health outcomes to identify the main health and social needs of a community and adapt services accordingly.
"Ontario Health Teams have a mandate to implement population health management and person-centred integrated care, but Ontario hasn't done population health management to date," says IHPME professor Walter Wodchis. He leads the Health System Performance Network (HSPN), which is made up of academics, policy makers and trainees working to enhance the performance of Ontario's health system.
To provide guidance to fledgling OHTs, Wodchis, along with Shawna Cronin, Dr. Lauren Tessier and Kadesha James, wrote a report on population health management initiatives from different parts of the world. "With the restructuring of Ontario's health care system and the formation of the health teams, it was necessary to look elsewhere to get some direction. I don't think it would have been possible to build something from scratch not necessarily knowing what has been successful elsewhere," says James, a research trainee at HSPN who completed a masters in pharmaceutical sciences under the supervision of Dr. Sara Guilcher, an assistant professor at IHPME.
The report is the first of three white papers on population health management and population segmentation, which identifies the care needs of various groups to enable targeted interventions, policies and financing for each group. It looks at five case examples of population health management systems. They include the Netherlands, Singapore, Kaiser Permanente Washington in the U.S., Jönköping County Council in Sweden and Gesundes Kinzigtal in Germany. These were chosen for their varied geographic locations, levels of maturity, and political and health system contexts. For each jurisdiction, the researchers described the contextual characteristics of the population health management system, assessed the system's effectiveness and lessons learned that are applicable to Ontario.
Some of the key learnings, says Tessier, who completed her PhD in the Health Systems Research program at IHPME, include the tethering of shared clinical accountability with shared financial accountability, as well as an early focus on building relationships and trust between organizations. "The Ontario Health Teams—there are 50 currently and a few more under approval—a lot of them include partnership in sectors that have not necessarily interacted before, or had platforms to communicate. You have power dynamics at play and you're suddenly trying to merge cultures and develop a shared understanding of what your problems are, what you're trying to address, and how you're going to address them," Tessier says.
James, who looked closely at Jönköping County Council in Sweden, says another lesson learned is the need for built-in quality improvement structures and processes. "One of the big takeaways was the embedding of quality improvement practices throughout every step of the process," says James. "There were hospitals, emergency departments, and other clinics that were pooling their data into the same system. There were a lot of quality improvement checkpoints and indicators of what measurements to keep a close eye on."
The insights gained from the research are especially useful to Tessier, who is embedded within the Chatham-Kent Ontario Health Team as an Impact Fellow. She is helping develop its population health management approach for Chatham-Kent's priority population which is adults aged 55 years or older living with complex chronic conditions. She says working on the report has been eye-opening. "Once we started looking into [population health management] I was like, 'wow, this type of approach makes a lot of sense.' Most mature health systems are moving toward this approach to deal with contemporary challenges to health systems. It's been incredibly helpful because in the back of my mind, I'm always thinking of where we're trying to go and where we're going to be at maturity and all the different things we're going to be doing."
James hopes that the report will be a useful resource to leaders and practitioners as they form and implement Ontario Health Teams. "I hope that whoever reads our report is able to get some insight about what's working elsewhere, and how that could be applied to the Ontario context," she says. "Getting information about what is actually working elsewhere is critical when you're trying to build something from the ground up. There will always be trial and error, but at least it can be focused trial and error."

Sign up for IHPME Connect.
Keep up to date with IHPME's News & Research, Events & Program, Recognition, e-newsletter.
Get in Contact
---
Communications
TBD
Email Address: ihpme.communications@​utoronto.ca
Manages all IHPME-wide communications and marketing initiatives, including events and announcements.