This is an opportunity to learn about the School of Public Health and its graduate programs such as IHPME. Come and meet our world-class faculty, get the insider's scoop from our current students and talk about your future career plans with alumni. It's also a great way for us to meet you – to learn about your ideas and interest in the diverse field of Public Health.
IHPME is a place for cultivating the continuum of people, practices and values to transform healthcare. In the interest of this principle, IHPME is opening its doors on Saturday, October 21 at the Fall 2017 Open House. Individuals interested in our degree programs and community are invited to come learn more about IHPME.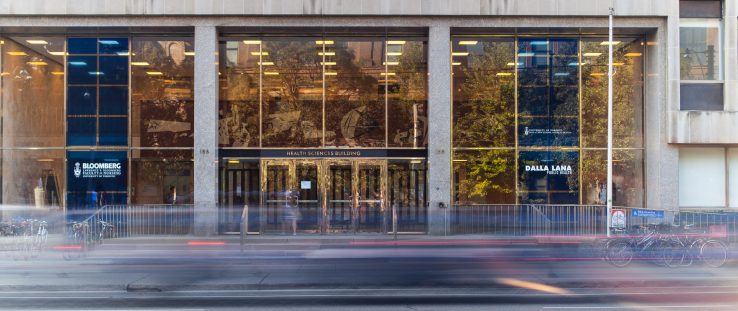 Hosted by the Graduate Units of Public Health Sciences, and Health Policy, Management and Evaluation (IHPME) in the Dalla Lana School of Public Health.
Featured Programs
Public Health Sciences
Master of Public Health (MPH): Epidemiology, Nutrition and Dietetics, Social and Behavioural Health Sciences, Occupational and Environmental Health
Master of Science (MSc): Biostatistics
Doctor of Philosophy (PhD): Biostatistics, Epidemiology, Occupational and Environmental Health, Social and Behavioural Health Sciences
IHPME
Master of Health Informatics (MHI)
Master of Health Administration (MHSc)
Master of Science (MSc): Quality Improvement and Patient Safety; System Leadership and Innovation; Health Services Research; Clinical Epidemiology and Health Care Research
Doctor of Philosophy (PhD): Health Services Research; Clinical Epidemiology and Health Care Research