Preventing socially communicable conditions through policy-level approaches: An emerging research agenda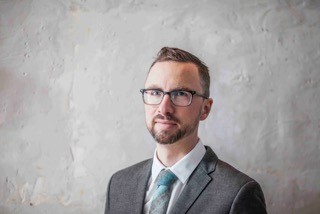 Preventing the entry of drug-using individuals into injection drug use has been identified as a priority for public health experts, though there is a critical dearth of approaches and interventions to prevent this phenomenon. Recent research among drug-using populations has, however, demonstrated that people who inject drugs play a critical role in facilitating the entry of others into this activity; unfortunately, individual-level interventions that rely on voluntary behavior change have failed to show effectiveness. This study will explore what is known about injecting initiation to date and also outline Dr. Werb's PRIMER study (Preventing Injecting by Modifying Existing Responses), a five-year six-city mixed-methods study seeking to develop structural interventions to prevent injection initiation.
Daniel Werb, PhD, is an epidemiologist and policy analyst with expertise in HIV, addictions, and drug policy. Dr. Werb is a Research Scientist at the Li Ka Shing Knowledge Institute (LKSKI) at St. Michael's Hospital in Toronto. He is also an Assistant Professor in the Division of Global Public Health at the University of California, San Diego, where he is Principal Investigator of PRIMER: Preventing Injecting by Modifying Existing Responses, a five-year multi-site cohort study tasked with developing interventions to preventing entry into injection drug use. This study is funded through the inaugural U.S. National Institute on Drug Abuse Avenir Award, a USD$1.5 million research grant for creative new investigators proposing highly innovative research at the intersection of HIV and substance use. At the LKSKI, Dr. Werb is Director and Scientific Board Chair of the International Centre for Science in Drug Policy (ICSDP; www.icsdp.org), a recognized global leader in cutting edge policy research and communications. 
Dr. Werb is a former Trudeau Foundation Scholar and a former Canadian Institutes of Health Research fellow. He conducts extensive knowledge translation on drug policy and public health, through print and radio journalism, and is the winner of a 2014 Canadian National Magazine Award for his popular science writing.
Light refreshments will be served.