Quick Links
* IHPME Intranet for thesis forms, syllabi and other internal documents.
What's Happening
Important Dates
Sep 30

Payment deadline to avoid service charges on unpaid Fall (September to December) session tuition and non-tuition fees for students registered in the Fall session only.; Except for those who have successfully registered without payment because they are receiving a full funding package via a research stipend, a major award or scholarship, teaching assistantships, tuition waiver, and/or sponsorships. Monthly service charges will begin accruing on October 15.

Oct 9—13

Fall Reading Week
(No classes)

Oct 9

Thanksgiving Day
(No classes)

Nov 6

Final date to drop Fall session courses without academic penalty
Upcoming Events
Getting the Most out of Your Degree
Finance Your Degree
At IHPME, we offer a variety of financial supports to help you succeed in our graduate programs.
Programs
Learn about your program details.
Student Support
Housing
Immerse yourself in university life by living on campus. Each UofT campus has a range of housing options.
Immerse yourself in university life by living on campus. Each UofT campus has a range of housing options.
Off-campus: housing.services@utoronto.ca
On-campus (residence): residence@utoronto.ca
University of Toronto Academic Policies
Graduate Student Union
The IHPME Graduate Students' Union (IHPME GSU) represents all IHPME students. IHPME GSU enhances student life through community events and acts as a liaison with the University of Toronto Graduate Students' Union on school-wide policies and administration. See how you can get involved.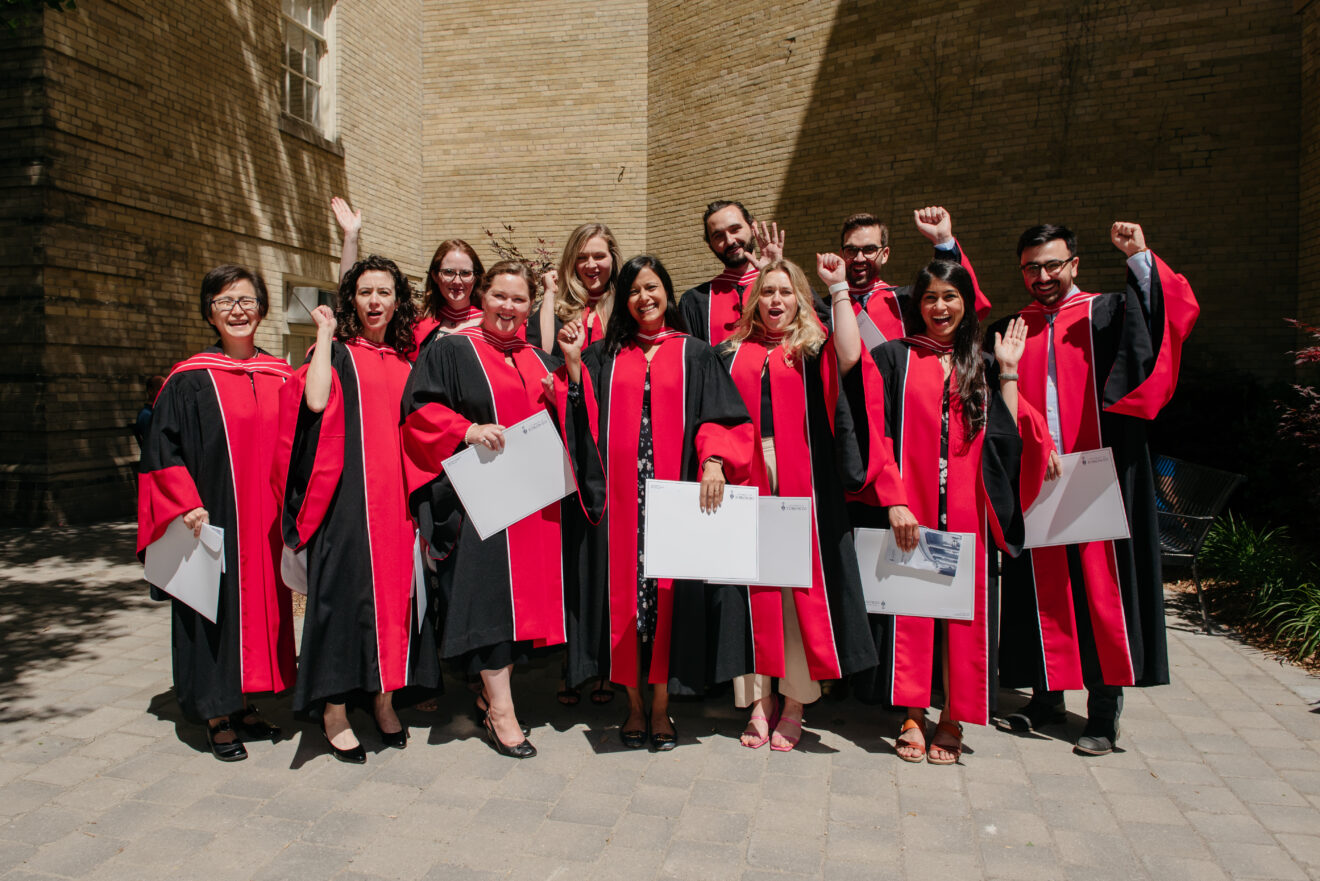 School of Graduate Studies (SGS)
The SGS team is here to help you feel prepared and ready to thrive at the University of Toronto. Explore SGS resources to find the essential information you need at every phase of your graduate student journey.
Contact Us
For students in CEHCR, HSR, MHI, MHSc, QIPS and SLI contact the Graduate Assistant. For students in HPER contact the HPER Graduate Assistant/Program Assistant.
---
Graduate Assistant
Nadia Ismail
Phone Number: (416) 946-4100
Email Address: ihpme.grad.assist@​utoronto.ca
Coordinates various graduate initiatives including defences, student events, and graduation.
HPER Graduate Assistant/ Program Assistant
Cheryl Ku
Phone Number: 416-340-4219
Email Address: ihpme.hper@​utoronto.ca
Coordinates HPER, including courses, admissions, defenses, graduation, and student records