CCHE Seminar: Adrian Rohit Dass, University of Toronto
Student Workshop: Introduction to R
Adrian will provide a basic introduction on the use of R for statistical analysis. This session will give an overview of the use of R for database management and statistical analysis. It will begin with reading/cleaning data, followed by commands for descriptive statistics and regression analysis. All are welcome.
Adrian Rohit Dass is a Research Coordinator at the Institute of Health Policy, Management, and Evaluation at the University of Toronto. He holds a Master's Degree in Economics from the University of Guelph. He is interested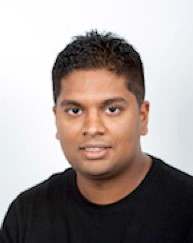 in the application of econometric methods to survey and administrative data from longitudinal studies. His primary area of research is applied microeconometrics in the field of health economics.
---
CCHE Seminar Series 2017/18 – Full Schedule
Join the CCHE Health Economics seminar series mailing list by sending a request to cche@utoronto.ca