Lunch & Learn – Dr. John Preece
The IHPME – GSU Lunch and Learn series continues March 16 with Dr. John Preece who will be giving a talk about his experience in public service and the application of science to solving public policy issues.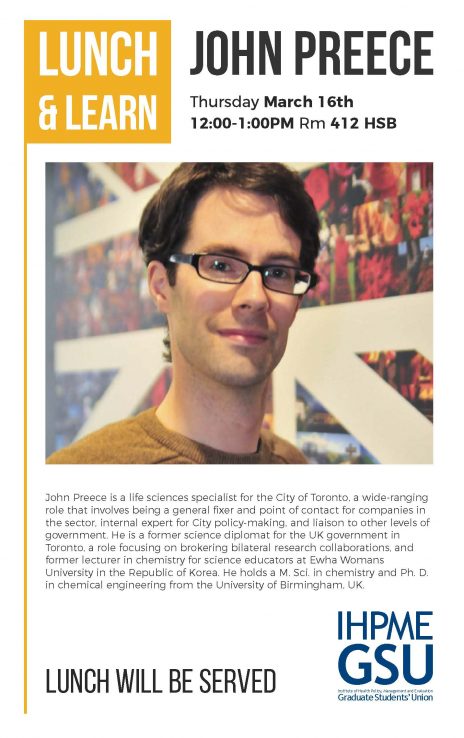 Dr. John Preece is a life sciences specialist for the City of Toronto, a wide-ranging role that involves being a general fixer and point of contact for companies in the sector, internal expert for City policy-making, and liaison to other levels of government. He is a former science diplomat for the UK government in Toronto, a role focusing on brokering bilateral research collaborations, and former lecturer in chemistry for science educators at Ewha Womans University in the Republic of Korea. He holds a M. Sci. in chemistry and Ph. D. in chemical engineering from the University of Birmingham, UK.
Lunch will be served. Please RSVP by completing the doodle poll: http://doodle.com/poll/bxu3csxacnyaxfeb