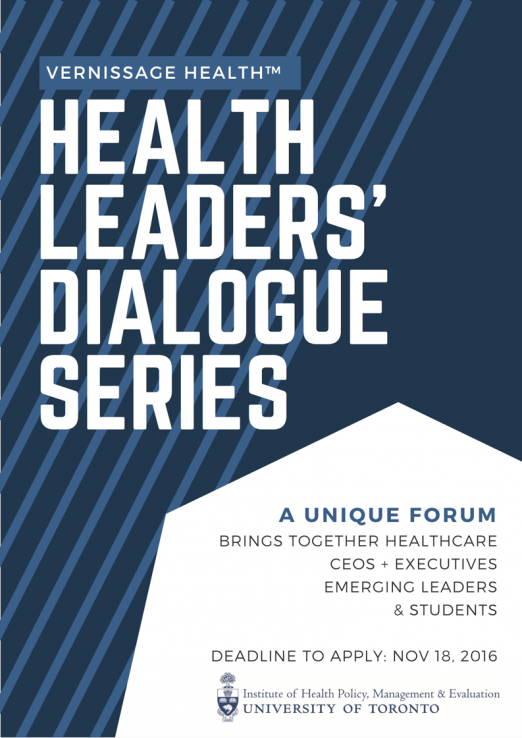 Vernissage Health™ – Health Leaders' Dialogue Series
A chance to participate in a leadership development opportunity taking place from January through May 2017.
A Unique Forum: Brings together Healthcare CEOS + Executives, Emerging Leaders & Students
This is an opportunity to:
Enjoy exclusive networking with senior leaders who have deep leadership experience within the health care system.
Learn and exchange thoughts and ideas about health care leadership within a diverse group.
Gain experience using dialogue and its elements in a practical setting.
Application Details & Instructions – [PDF]
Deadline: 4 p.m. on Friday, November 18, 2016.
Successful applicants will be notified of participation no later than December 9, 2016.
Vernissage Health™ Poster – [PDF]