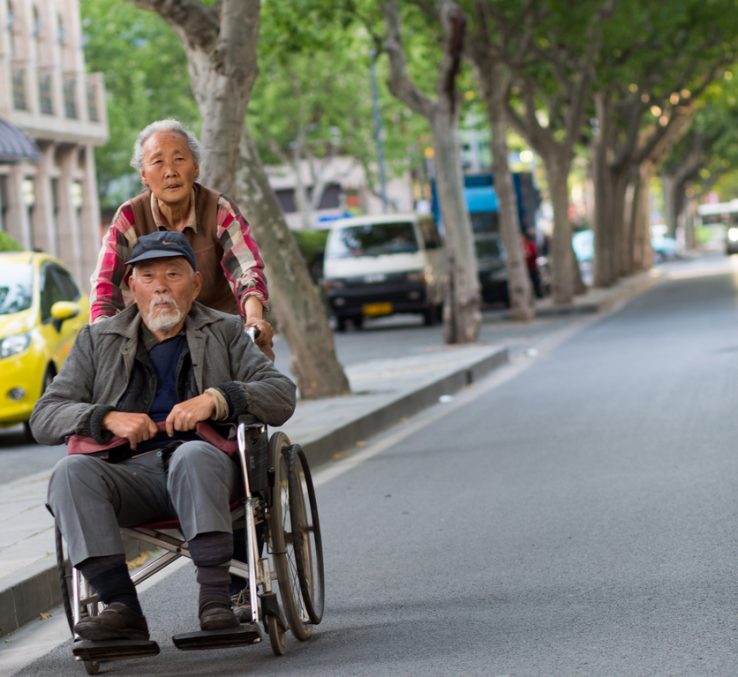 Man Li a visiting student from East China Normal University, had always known her grandmother to be an independent and self-sufficient woman, but in 2014 an unexpected fall changed everything and soon her grandmother was being shuffled back and forth between family members, without a permanent place to call home.
"She didn't want to live with her adult children, she wanted to remain independent," said Li. "But each of my father's siblings could only take care of her for a month at a time. The constant upheaval resulted in her declining health and she eventually passed away."
Experiencing her grandmother's struggle and seeing the lack of infrastructure in place to support seniors who are no longer able to live alone, inspired Li to pursue a PhD with a focus on long-term care and health promotion for seniors in China.
She, along with fellow students Fiona Di and Shuying Yin, are visiting the Institute of Health Policy Management and Evaluation at the University of Toronto to learn more about the field of health economics, and the ways in which it can be used to improve health care systems. Under the guidance of Professor Peter Coyte, they are also learning to hone their research in order to better influence policy makers with an evidence-based approach.
"Professor Coyte has orchestrated this exchange of scholars for a few years now, and I really feel that China can learn a lot from Canada's health system structure," said Di.
"While Asia is diverse in its cultural histories and socio-economic status, it faces many of the challenges that are common in Western health systems," said Coyte, who is a professor of health economics.  "These system challenges require innovative solutions."
Over the past five years, Coyte has networked extensively in Asia, which has resulted in the successful recruitment of doctoral trainees and mid-career scholars to the University of Toronto.
"Over twenty trainees and scholars have received either national or research institute funding from their home universities to complete their research training in Toronto," Coyte said.
Like many countries, China's shifting demographics means more seniors are requiring long-term care, but a lack of infrastructure, and insufficient human resources are inhibiting access to the kind of care that they need.
"Day care centers are especially important in rural areas," said Li.
Only 10% of communities have day care centers for seniors, and basic infrastructure such as access to water plays a role in whether more care centers can be built." And although China is no longer enforcing the one child policy, many young adults are only children, putting the burden of caring for their aging parents squarely on their shoulders.
As a result of this, many seniors are moving to urban areas where they can be looked after by their adult children. These migration patterns are the crux of Fiona Di's research.
"In North America, seniors will often move in search of amenities, they may look for retirement communities, or take up leisure travel," said Di. "In China, seniors are motivated to move for entirely different reasons."
These rural to urban migrations are also exposing issues of health coverage across China's states. Each state may offer different types of health coverage, and for seniors that move from their home state to urban centers, their current health coverage does not always follow them. Using data on the elderly gathered since 1998, Di has been researching these patterns of migration to help policy makers understand that the health system needs to change.
"The government is very focused on this as of late because we have developed so quickly as a nation and our population is aging rapidly, we know that something needs to be done to take care of our elderly," said Di.
Considering new payment models may be an option to help streamline some of the health coverage and student Shuying Yin is investigating these models for possible implementation in rural areas in China.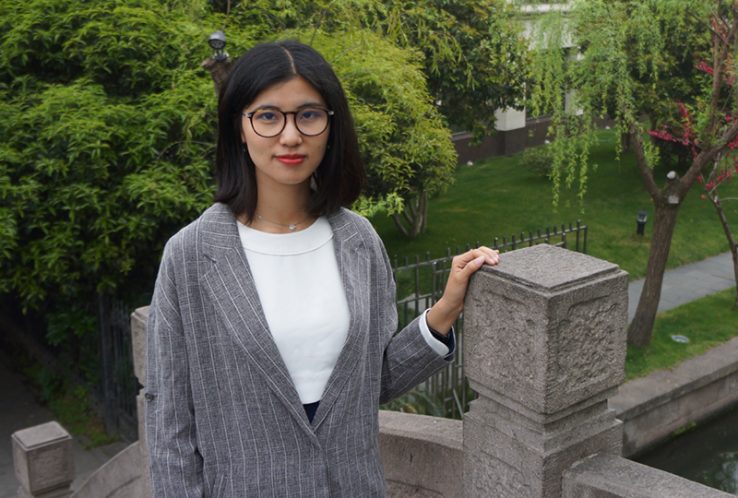 "Being at IHPME and the University of Toronto has exposed us to courses like health econometrics and has also allowed us to gain important insights from the other students," said Yi. She is in the process of evaluating a pilot benefit package and payment reform model being rolled out in five counties in North East China.
"The package is intended to provide more access to health services in rural areas, including village clinics, township health centers, and county-level hospitals," said Yin. While she is still analyzing whether the pilot has been a success, she is hopeful that more of these types of packages will be implemented to allow for enhanced care for rural residents.
"We are asking ourselves what we can do to make it better," said Li, "our seniors deserve to lead an independent and happy life."
"We are very grateful to be able to learn from our Canadian counterparts while we are here," added Di, "it is a wonderful opportunity for us to gain new insights and help us grow as researchers."

Sign up for IHPME Connect.
Keep up to date with IHPME's News & Research, Events & Program, Recognition, e-newsletter.
Get in Contact
---
Communications
TBD
Email Address: ihpme.communications@​utoronto.ca
Manages all IHPME-wide communications and marketing initiatives, including events and announcements.