April 5, 2018
Three IHPME students, have been recognized for their outstanding contributions to student life as recipients of the 2018 Gordon Cressy Student Leadership Award presented by the University of Toronto Alumni Association and Division of University Advancement.
Getting involved in extracurricular activities might seem like a daunting task as a graduate student, but for students Vinusha Gunaseelan, Vidhi Thakkar and Stephanie Zhou, taking on and excelling at volunteer work that enhances the student experience, has become a vital way to make the most out of their graduate school experience and also give back to the community.
"I do a lot of work with homeless populations, and if there is one thing I am passionate about outside of my studies, it's the organization Homeless Connect Toronto," said Zhou who is completing her MSc in the joint LEAD program alongside her MD.
Each year the organization hosts a one day all access event for over 700 homeless individuals in the city, providing a variety of services that would be hard for them to come by on a regular basis. These include dental, eye, and foot care check-ups, hair cuts, hot meals, and additional social and mental health services.
"It is hugely impactful," said Zhou, "we see 80% of the people returning each year because the event is so accessible for them."
Zhou has also taken part in the annual Faculty of Medicine student-run musical, Daffydil, with proceeds going to the Canadian Cancer society. This year her cohort focused on mental health, shedding light on issues such as physician burnout and suicides among unmatched medical students.

"It is really important to make sure students are aware of these issues so we can help each other find ways to manage our mental health," said Zhou.
This kind of community building is something that award winner Vidhi Thakkar also takes to heart. "Volunteering helps create this sense of community especially among students," she said. In the final stages of completing her PhD in Health Services Research, Thakkar has been an active member of the IHPME Graduate Student Union (GSU). In her efforts to provide more opportunities for students to network with industry leaders in the field, she helped launch the IHPME Health Policy Rounds a monthly series that allows students to debate and discuss important issues in the world of health policy and systems research.
"Finding ways to link our students to those working in the health care industry and helping them get a foot in the door is something I am very passionate about," said Thakkar.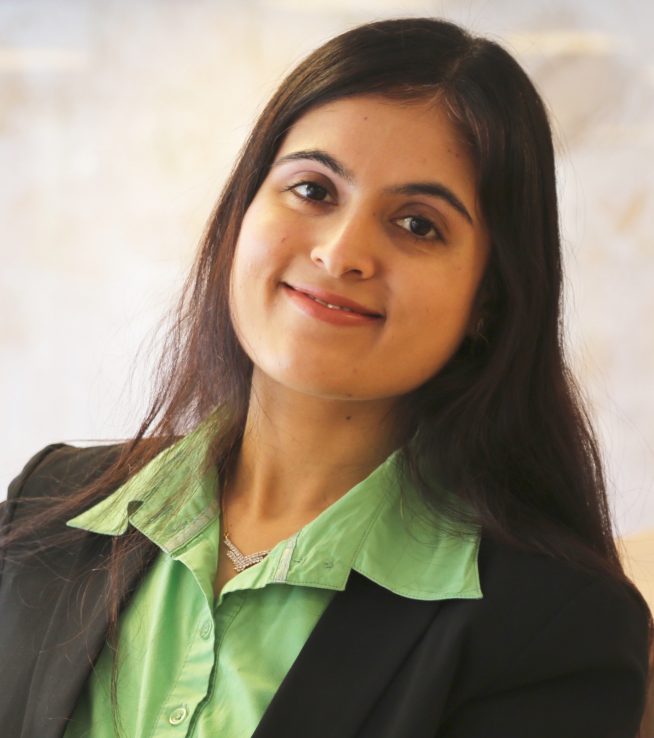 In 2016, while co-chairing the Canadian Association for Health Services and Policy Research (CAHSPR) student working group, Thakkar helped to coordinate conference activities catered to graduate students, which included further mentorship opportunities. "If we can help students launch their careers while they finish their academic degrees, we are setting them up to be successful leaders in our health care industry," she said.
Mentorship was also a particular draw for our third award winner Vinusha Gunaseelan, an MSc student in Health Services Research. As a first year graduate student, Gunaseelan benefitted from the IHPME peer mentorship program which she said made all the difference in the world for someone fresh out of their undergrad.
"That was the main reason I got involved in the peer support program," she said, "I knew what it was like to have a supportive program in place as a new student, and I wanted to make sure I could help other incoming students feel the same."
Gunaseelan came to IHPME with a strong interest in addressing health inequities having learned about the disparities in the health system, particularly those faced by Indigenous populations. This year, she helped coordinate the student-led DLSPH conference "Resisting colonialism and (re)claiming Health on Turtle Island." And, as the Public Health Student Association representative for the IHPME GSU, this was also a perfect way for Gunaseelan to work collaboratively with her peers.
"It's amazing to be able to work with like-minded people, and these types of collaborations help bridge the gap between the two departments," she said. "It's also a really important part of your social life, because as graduate students, it's easy to get bogged down in your own research."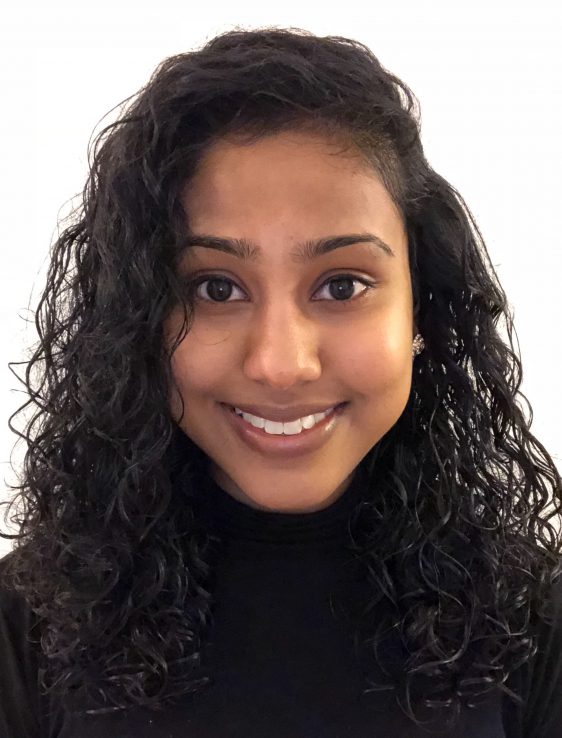 In line with her research, Gunaseelan has also been an instrumental member of the Dalla Lana School of Public Health Diversity and Equity Committee. She was heavily involved in the drafting of the School's statement and was keen to make it reflect the values of the University.
"We felt it was important to consider how we could apply the University's existing Statement in the public health and policy world, and how we could incorporate it into our practices at DLSPH and IHPME," said Gunaseelan.
She along with Thakkar, and Zhou will be honoured at a ceremony in the spring celebrating all 2018 Gordon Cressy recipients from across the University.
"I'm excited to see my classmates receive this award, and to meet so many stellar students from across the various faculties at the university," said Zhou, "It is truly inspiring."