The University of Toronto's Institute of Health Policy, Management and Evaluation (IHPME) has helped launch a Certificate in Health Informatics program at Israel's Jerusalem College of Technology (JCT), the first of its kind in the country.
The program is aimed primarily at nurses studying on the women's campus, and provides them with advanced knowledge in the field of health information technology, as well as opportunities for new leadership roles in health care.
"We have contributed to a remarkable milestone in our health informatics field," said Julia Zarb, Program Director of the Master of Health Informatics program at IHPME. "By building a bridge with faculty at the Jerusalem College of Technology, we have been able to help transfer knowledge and support the development of this discipline."
Health informatics is a relatively new field that bridges clinical, information, and communication technology expertise. It encompasses the design, implementation, and evaluation of technologies supporting health care delivery. It includes institutional and mobile health applications, clinician users' design experiences, the evaluation of the impact of specific technologies on clinical care and communication and much more. Many technological advances in health care are significantly changing how health professionals including nurses, interact with patients in a hospital setting.
"We needed a program that would help us put health informatics research into practice and use this knowledge to create better health care beyond technological support of administrative functions" said Dr. Judith Shamian, former President of the International Council of Nurses and board member at JCT.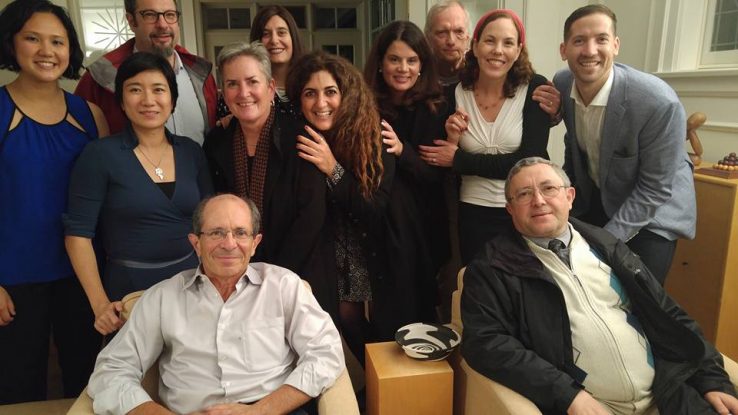 Following a series of campus visits between IHPME and JCT, and the exchange of syllabi and curriculum ideas, the program was first launched as a joint certificate program with U of T in late 2017.
"When I first met with some of the faculty at JCT, they weren't convinced that health informatics was different from other courses in health, engineering or computer science already being offered; my initial efforts were focused on helping them to see the knowledge gaps and the opportunities", said Dr. Lynn Nagle, assistant professor at IHPME and the Lawrence S. Bloomberg Faculty of Nursing, and a lead partner in the development of this program.
Many nurses are often left to navigate changes in health technology with no formal training or instruction. The certificate program invited in lecturers from industry leaders like IBM, Intel and other large tech companies to provide advanced knowledge of how information technology is being applied in health care settings.
"This sort of program allowed us to partner with international colleagues to build capacity well beyond Toronto and to do so in a way that shares the intellectual capital built at the School," said Interim Dean of the Dalla Lana School of Public Health, Adalsteinn Brown. He along with Julia Zarb, Lynn Nagle, and faculty members at IHPME were instrumental in ensuring this program was a success.
Upon the first cohort's completion of the certificate in April 2018, Israel's council of higher education finally approved the creation of Master of Health Informatics degree which will evolve from the newly minted certificate program.
"The link to U of T has really helped our cause in creating this program," said Shamian, "the faculty there went the extra mile to support us, and it has truly benefited our students."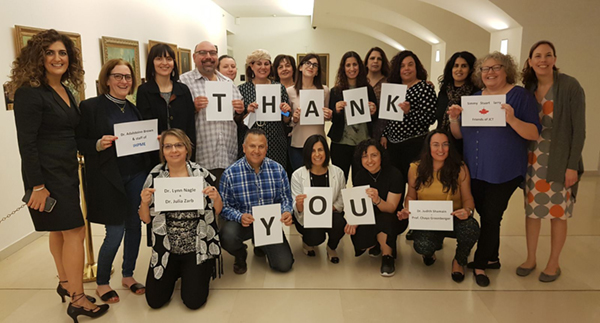 A PhD nursing student who recently completed the certificate program was nearly in tears when she thanked the U of T collaborators, "I have no words to thank you all for making this possible," she said, "In spite of the fact that I have been self-taught for many years, I have learned so much, and I know now that those who come after me will no longer have to struggle in the future."
"We have come to the realization that nurses carry the main burden of patient care under challenging conditions," the students wrote as a group upon completion of their certificate program. "We should be leading and participating in the development of digital changes in our health system. Our voices need to be heard!"

Sign up for IHPME Connect.
Keep up to date with IHPME's News & Research, Events & Program, Recognition, e-newsletter.
Get in Contact
---
Communications
TBD
Email Address: ihpme.communications@​utoronto.ca
Manages all IHPME-wide communications and marketing initiatives, including events and announcements.