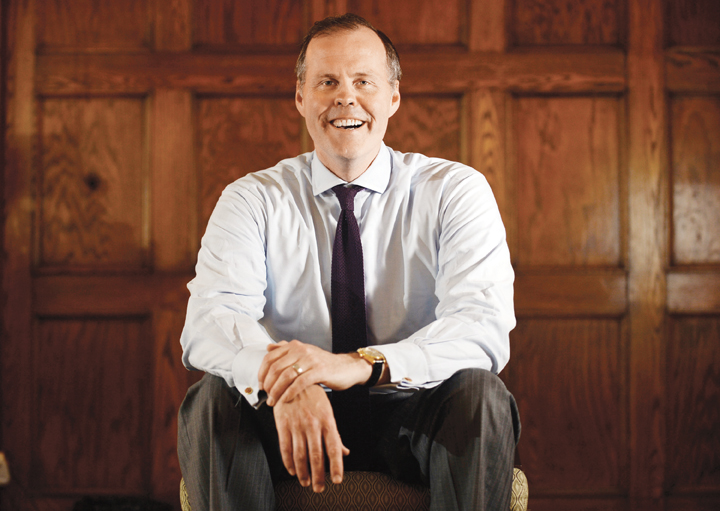 IHPME is pleased to share the news that Professor Adalsteinn (Steini) Brown has been appointed to a five-year term as the new Dean of the Dalla Lana School of Public Health. Professor Brown has previously served as the Director of the Institute of Health Policy, Management and Evaluation, and has served as Interim Dean of the DLSPH for the past year.
During his year as Interim Dean, Professor Brown has grown the School's number of relationships with partner entities, focused on administrative and operational improvements, and secured new funding for research and other activities at the School. As Director of IHPME, Professor Brown sustained and grew the Institute's reputation as an interdisciplinary centre known for excellent scholarship and collaborative partnerships. These skills and experiences, along with his reputation as an outstanding teacher and scholar, will be valuable to DLSPH's continuing success in the years ahead.
"As Dean, I look forward to working with our faculty, staff and students on a new academic plan for the School," he said. "Our aim is to further our impact on public health and health systems through our curriculum, enhance our engagement with our new and existing alumni across the country, and initiate sustainable international partnerships that recognize the global impact of DLSPH researchers and place the School at the forefront of change in health."
Professor Rhonda Cockerill has also been re-appointed as Acting Director of IHPME until July 2019.

Sign up for IHPME Connect.
Keep up to date with IHPME's News & Research, Events & Program, Recognition, e-newsletter.
Get in Contact
---
Communications
TBD
Email Address: ihpme.communications@​utoronto.ca
Manages all IHPME-wide communications and marketing initiatives, including events and announcements.