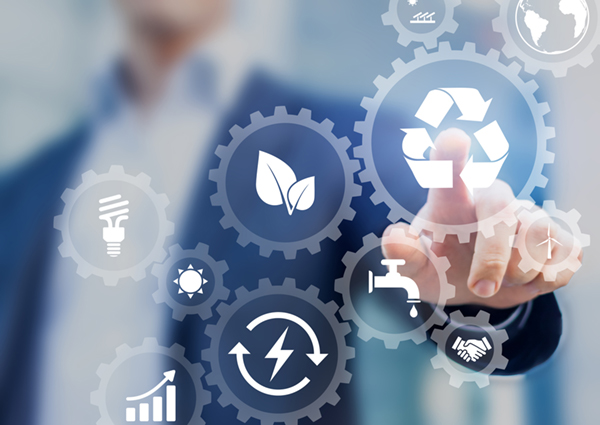 Pursuing energy efficiency, waste management and water preservation are some of the core ways in which health systems in Canada are attempting to showcase their sustainability efforts. However, a recent report prepared for Health Canada, lead authored by Fiona Miller, Co-Chair of IHPME's Committee on the Environment, Climate Change and Sustainability, urges health system leadership to go further.
"Healthcare infrastructure is important, but mitigating health care's negative impact on the environment and ensuring resiliency in the face of a changing climate necessitates that clinical pathways are more sustainable, affecting how care is provided, how patients, caregivers and staff travel, and what health systems purchase, to name just a few of the needed changes," said Miller. "But what we found through our research was that for many healthcare organizations and health system leaders, addressing climate change beyond energy efficiency is not a top priority."
Miller and her co-authors conducted qualitative key informant interviews with individuals from various organizations both within and outside of health care, to gauge perspectives on the current and potential engagement of health systems in addressing climate change.
What they found was a clear consensus among health system leaders in Canada that climate change was not a priority concern. Certainly, many healthcare delivery organizations, especially hospitals, have done important work to improve energy efficiency in their facilities, but "doing more environmental damage while doing it more efficiently is not a solution," said Miller. When asked why climate change was not considered a priority, most informants agreed that health care organizations were in the "business of delivering healthcare," and unless patients were seen to be directly impacted by climate change, the focus would remain on care delivery.
"Some of the healthcare leaders we spoke with highlighted the importance of engaging patients and communities on these issues," Miller explained, "as this is where some of the leadership for change is likely to come from."
A second component of the report included an environmental scan of OECD countries, to determine how health systems internationally are being driven to align their priorities with climate change and environmental sustainability. Miller and her co-authors identified over 20 such initiatives, six of which were located in Canada.
"We were surprised; there were more than we had initially thought and this seems to be a growing phenomenon," she said.
Many of these initiatives seeking to mobilize change were already residing within health systems like the English NHS or the state of Victoria in Australia, and about half of them cited public policy frameworks or legislative requirements as change drivers, underlining the importance of government engagement in this area. Many of these initiatives also identified missions for health systems that leveraged concerns about environmental sustainability as part of a need to also address social justice issues.
"These findings not only highlight the legitimacy of these initiatives and the breadth of the change they are striving for, but they also indicate the importance of public policy in advancing progressive, transformative reform," said Miller.
So how do health systems in Canada make climate change a priority?
"That's the million dollar question," says Miller, "but we have to acknowledge that it is not climate change alone that needs to be addressed. Climate change is one part of a wider set of environmental and social sustainability concerns that health systems need to take seriously."
Sustainability issues are already a concern for many health system actors, including patients, clinicians, policy makers, researchers and health system administrators. However, there is a significant gap in the current ability of health systems to connect the dots and socialize knowledge about these issues – to make them a part of everyday governance and operations.
"I think there is a risk that environmental sustainability is seen as a fringe issue, as just "being green," – and as tangential to the core mission of health care," said Miller. "But the more you explore these issues, the more you see that the quest for environmental sustainability is aligned with the future-oriented, patient-engaged, responsive, and socially accountable health system that members of the IHPME community are striving for. IHPME has an important role to play as a connector across the health sector. If our faculty, staff, alumni and system partners are engaged in this mission, then we can be the ones to move the needle in the right direction."

Sign up for IHPME Connect.
Keep up to date with IHPME's News & Research, Events & Program, Recognition, e-newsletter.
Get in Contact
---
Communications
TBD
Email Address: ihpme.communications@​utoronto.ca
Manages all IHPME-wide communications and marketing initiatives, including events and announcements.