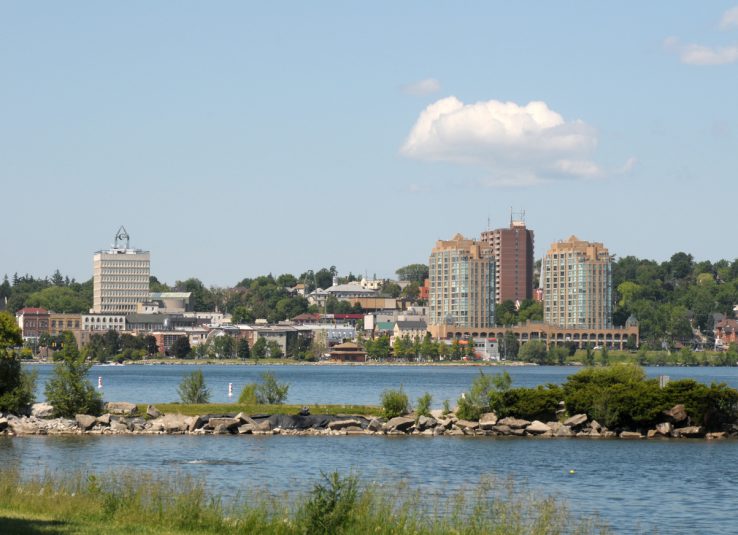 Obesity, physical inactivity, diabetes, and opioids are just some of the prominent health issues facing modern cities. Often many of these challenges can lead to poor health outcomes and the development of chronic conditions. Healthy Barrie, a partnership between the City of Barrie, the Barrie and Community Family Health Team, the Family Medicine Teaching Unit at Royal Victoria Regional Health Centre, the Simcoe-Muskoka District Health Unit, and the University of Toronto, is looking to tackle some of these important urban health challenges in an effort to improve overall population health in the community.
"It is becoming apparent from a variety of studies that we need to be paying attention to population health and in particular social determinants of health, in our efforts to deliver quality health care to communities," said Patrick Feng, project lead on the Healthy Barrie Initiative.
Barrie is an ideal community within which to test population health interventions. With a population of approximately 200,000 it it is large enough to have a diverse population, but small enough that it is easy to bring together community partners. With a single Family Health Team (covering 90% of the city's primary care physicians), one hospital, one public health unit, a single municipality, and Barrie being its own LHIN sub-region, the local health system is relatively simple. This sets the city apart from large urban centers like Toronto, where multiple hospitals and health care organizations, service providers, and local health networks, makes coordination between groups more challenging.
Among the many advantages, a key aspect is that a single family health team means a single electronic medical record for primary care. This makes it easier to not only obtain patient level data but also combine data with other key partners to inform health systems planning.
"The collaboration between the family doctors in Barrie, the Public Health Unit, and the City allows us to attempt projects that would not be possible in other cities." said Dean Adalsteinn Brown who is also a project lead on the Healthy Barrie Initiative.
Currently Healthy Barrie has a number of active projects. One is the "Community Snapshot" which involves mapping the health of the community at the neighbourhood level. By looking at key health-related indicators, researchers like Ross Upshur, a faculty member at IHPME, can generate a snapshot of how health varies from neighbourhood to neighbourhood and indentify "hotspots," or areas of need. Data from this project will be used to inform future studies and strategies such as public health campaigns, city planning, or health and wellness interventions.
One early finding from this research has shown an increase in obesity in children of a certain age in some neighbourhoods. Matt Orava, a community physician in Barrie, is now analyzing this data and planning further studies to better understand the problem. Where in the city are these children located? Do they have limited access to parks or recreation programs? What role do socio-economic status and the built environment play? Answers to these types of questions can help inform possible solutions, from better access to transit, to more green spaces to promote physical activity.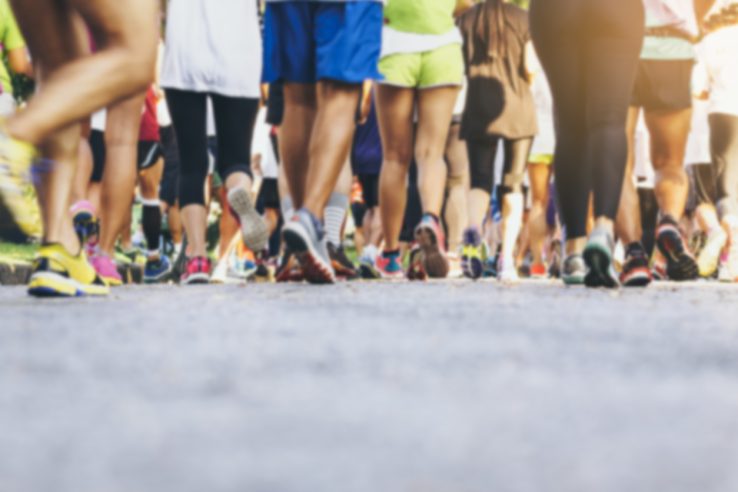 Healthy Barrie is also involving the community in its work. With a focus on increasing physical activity, Healthy Barrie is launching Active People for a Healthy Barrie, a series of  community forums that invites members of the public to voice their opinions and share their thoughts on what would help them be more active every day. This could include a redesign of the city, a change in infrastructure or better health promotion programs.
"We are really looking for ways to support physical activity that will transcend generational divides and be sustainable," said Feng. "We want to get the citizens thinking about the future. What would Barrie look like in 30 years if it really supported and encouraged everyone to be physically active?" continued Feng.
Still in its early stages, the Active People for a Healthy Barrie forum series has received seed funding from the Ontario Trillium Foundation to further engage the community in developing a common vision. In the long-term, the hope is that these forums will change the fabric and design of the city whether that includes more bike paths, densification, an increase in after school programs or weekend programming facilitated by Parks and Recreation for the city.
"Healthy Barrie is a new type of grassroots level of change making," said Feng. "With the support of the community, Public Health Unit, Family Health Team, and the City itself, real improvements in community health are very attainable."
To learn more about Healthy Barrie or to get involved, contact Patrick Feng at patrick.feng@utoronto.ca

Sign up for IHPME Connect.
Keep up to date with IHPME's News & Research, Events & Program, Recognition, e-newsletter.
Get in Contact
---
Communications
TBD
Email Address: ihpme.communications@​utoronto.ca
Manages all IHPME-wide communications and marketing initiatives, including events and announcements.