The results are in, and five students from Dalla Lana's Institute of Health Policy, Management and Evaluation (IHPME) – Michael Lebenbaum, Kieran Quinn, Helene Retrouvey, Nathan Stall, and Martin Urner – have earned one of Canada's most competitive doctoral awards, the Vanier Canada Graduate Scholarship (CGS).
"The Vanier is one of Canada's most prized doctoral awards; there are not many awarded across the country and most Departments are delighted to receive even one," said Rhonda Cockerill, Acting Director of IHPME. "To receive five is a true testament to the strengths of the Institute and its ability to attract top students."
Winning the Vanier CGS is not only a significant accomplishment for our students it also provides guaranteed funding support over the course of three years.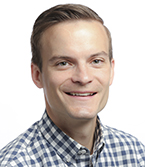 "Receiving the Vanier means I have the freedom to focus on my research while worrying less about financial issues or dealing with my enormous medical student debt," said Kieran Quinn, a PhD candidate in Clinical Epidemiology and trainee with the Eliot Phillipson Clinician Scientist Training Program in the Department of Medicine.
Quinn's research proposal is set to examine the quality of life and care of patients who have advanced non-cancerous diseases and are near end of life. His interest in palliative care began during one of his first nights on-call as a resident where he encountered a patient with advanced stage dementia who had been admitted to hospital with pneumonia.
"He was entirely dependent on others to care for him, from dressing him, to feeding him, to helping him with personal hygiene. This is not the quality of life I would want for myself or my parents, and I questioned whether this was the type of care our health system was trying to achieve for individuals," said Quinn.
By evaluating palliative care for patients with complex needs, and measuring its impact on the quality of care and life of these patients, Quinn is hoping to improve end of life care using an evidence-based approach.
"Not only is this research meaningful to patients," said Quinn, it is also valuable to policy makers and tax payers as we continue to assess the value received from the health system, while trying to provide patients with the care they need at the right moment."
For fellow winners Nathan Stall and Michael Lebenbaum, receiving the Vanier not only validates their research projects; it also sheds light on areas of research that do not usually receive much attention.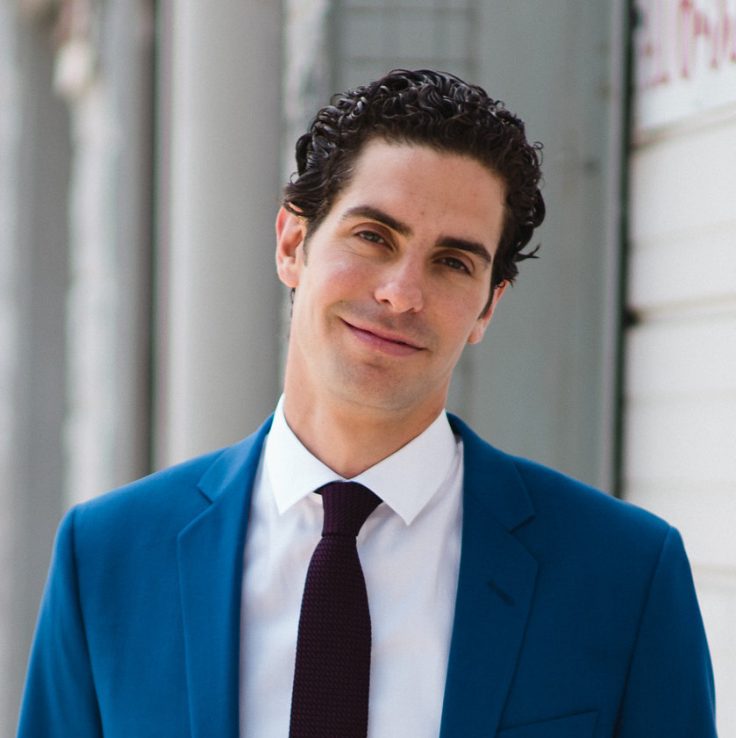 As a geriatrician, Nathan Stall often looks after patients with cognitive impairments, including dementia. However, his research focuses on the physical and mental health impacts on the dementia caregiver and the ability of our health system to support them.
"The vast majority of caregiving in dementia care is informal, and there are tremendous fiscal, mental health, and social consequences for these caregivers that we need to understand," said Stall who is also a PhD candidate in Clinical Epidemiology and trainee with the Eliot Philipson Clinician Scientist Training Program.
He knows of these consequences first-hand. His grandfather had dementia, and he watched as his grandmother the sole primary caregiver, neglected her own personal health, and found herself in isolation following his grandfather's death.
Using large administrative databases to identify caregivers, Stall's research will be looking to quantify the problem and provide a baseline so that strategies can be created to implement support for caregivers.
Also focusing on mental health is Health Systems Research PhD candidate Michael Lebenbaum. He is evaluating the causal effects of mental health on an individual's social capital, such as their group of friends, support network, and even sense of belonging.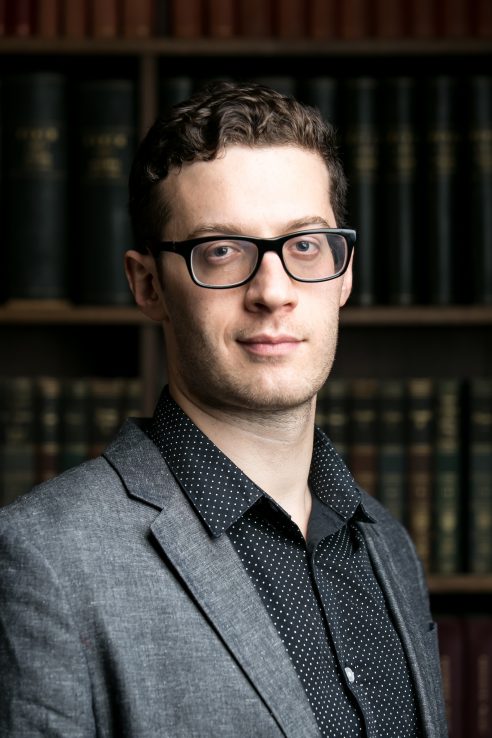 "This area of research involves many disciplines, from health economics to epidemiology. It is part of the reason why I chose to focus on it, as well as the challenge it offers considering there are strong reciprocal effects between your mental health and social capital," said Lebenbaum.
Being able to pursue challenging research questions, is something that many of the Vanier scholars attribute to the support they have received from IHPME.
"Being at IHPME means you are exposed to expertise on a variety of different topics," said Helene Retrouvey, also a PhD candidate in Clinical Epidemiology, "you are also provided with immense support to help you address any challenges in your research."
Retrouvey is undertaking a qualitative project that looks at barriers to breast reconstruction surgery access in order to design interventions to optimize a breast cancer patient's cancer journey.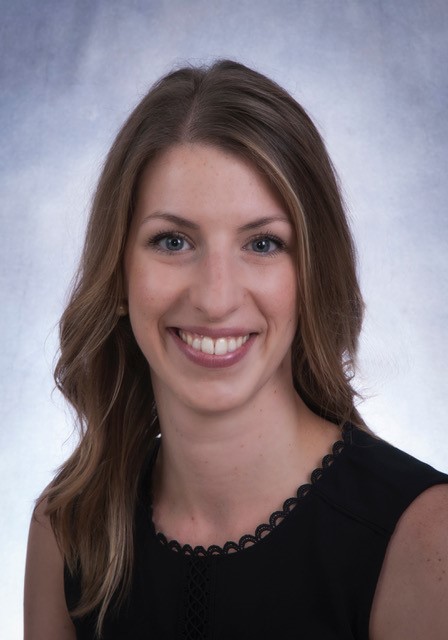 "Research has shown that women who undergo reconstruction have improved quality of life," said Retrouvey. "Studies have also shown that many women who are eligible for reconstruction are not receiving the surgery. We want to know why."
The Vanier will help Retrouvey conduct qualitative interviews with breast cancer patients across the province of Ontario to explore different access barriers to the procedure especially for women living in rural communities.
"We understand that not all women want breast reconstruction, and for some the scars are an important symbol of their journey, but women shouldn't be left without breasts because they don't know their options," said Retrouvey.
For Martin Urner, IHPME has provided a unique opportunity to learn from highly successful researchers and faculty about the right way to design and conduct research.
"I'm originally from Zurich, I was pleasantly surprised and impressed by the level of support provided to students by the staff and faculty of IHPME," said Urner, who is also a PhD candidate in Clinical Epidemiology.
His research aims to improve the mortality rates of patients in the ICU who need mechanical ventilation to support their breathing. The pressure delivered by these breathing machines can cause potentially harmful distension of the lungs resulting in additional injury and inflammation.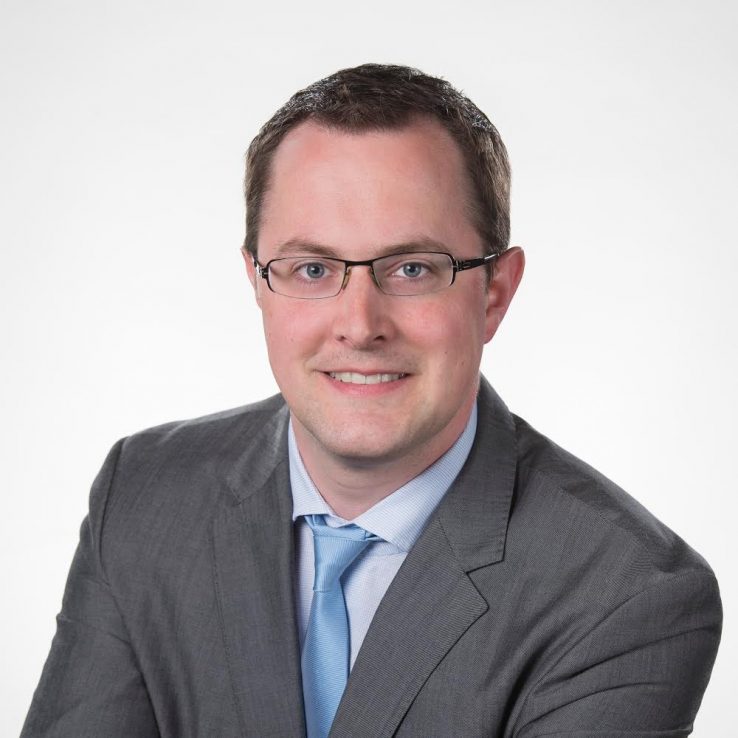 By investigating different ventilation strategies, Urner and his team are hoping to influence the survival of patients suffering from catastrophic lung failure.
"This award is truly a team accomplishment," said Urner, "I am very grateful for the support of my supervisors and colleagues in critical care medicine."
IHPME and Acting Director Rhonda Cockerill congratulates all of our scholars on this momentous achievement, "it is this level of success which makes IHPME truly unique," she said.

Sign up for IHPME Connect.
Keep up to date with IHPME's News & Research, Events & Program, Recognition, e-newsletter.
Get in Contact
---
Communications
TBD
Email Address: ihpme.communications@​utoronto.ca
Manages all IHPME-wide communications and marketing initiatives, including events and announcements.