Should we be involved in co-designing our own healthcare? Many industries from technological giants to fast food chains consider the wants and needs of their consumers, why then should the health care sector be any different.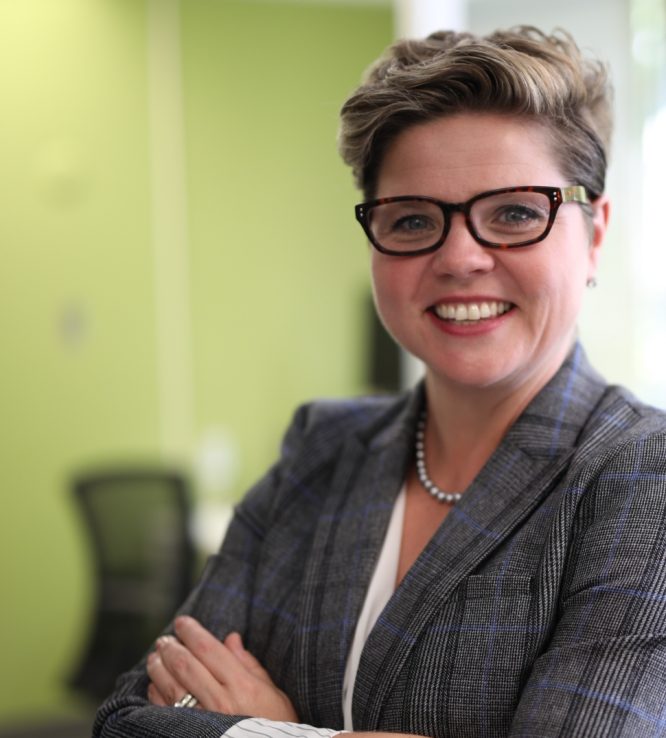 Katie Dainty, a professor at the Institute of Health Policy, Management and Evaluation, is passionate about engaging patients and hearing more about their experiences within our health care system. She has been awarded a grant from the Canadian Institutes of Health Research (CIHR) to conduct a research priority setting exercise with out of hospital cardiac arrest survivors, their families, and bystanders as part of a greater focus on patient engagement in resuscitation science.
"Cardiac arrest is a traumatic event, and many times we don't know why it happened," explained Dainty who is also Research Chair in Patient-Centred Outcomes at North York General Hospital. "The uncertainty and suddenness of these events can leave survivors and their families with lots of questions, particularly about whether or not it might happen again, what happens after they are discharged and the long-term impact both mentally and physically."
While some survivors return to a very normal post-arrest life, depression and PTSD are not uncommon in this patient population. Even bystanders, who volunteer to assist during a cardiac event by either issuing CPR or calling 911 as part of the chain of survival, can experience similar trauma and depression.
"A significant amount of clinical research has been done to improve the chances of survival for those who have experienced out of hospital cardiac arrest, however much of this research is not very patient-centred and almost completely ignores the post-discharge period."
Dainty's study in partnership with the Canadian Resuscitation Outcomes Consortium (CanROC) and the James Lind Alliance (JLA) from the UK, will attempt to address these gaps in resuscitation research by collaborating with health care providers and cardiac arrest survivors to understand exactly what their priorities are, and what they want to know from future health research. Encouraging active participation from patients in research can improve the credibility of results and the direct applicability to patients by including pertinent questions about patient-important outcomes.
Drawing from a nation-wide survey led by a steering committee of survivors, their families and health care professionals, Dainty and her team are hoping to develop a comprehensive list of research priorities that reflect all perspectives.
"Those of us who work in health care delivery as clinicians or researchers can miss the psychosocial outcomes that come to light once patients and families go home. Though we are coming a bit late to this realization, patients have a lot to offer in terms of their experience and view of our health care system that we can use to improve quality of care for them and future patients," said Dainty.
Following the results of the nation-wide survey, a group of 20 providers, survivors, family members, and bystanders, will come together for a full day of discussion to determine a list of top ten research priorities as defined by the group.
"I'm hoping this study will help us focus on ways to create a more impactful research future which clearly includes a focus on what is important to patients and their families," said Dainty, "it is through true partnership approaches like this that we will be able to work together to co-design a system of care that benefits everyone."

Sign up for IHPME Connect.
Keep up to date with IHPME's News & Research, Events & Program, Recognition, e-newsletter.
Get in Contact
---
Communications
TBD
Email Address: ihpme.communications@​utoronto.ca
Manages all IHPME-wide communications and marketing initiatives, including events and announcements.