Landscape architect Peggy Chi is hoping to bring a bit of the natural world back into the built environments of our health system and more specifically Ontario's long-term care homes for older adults and their professional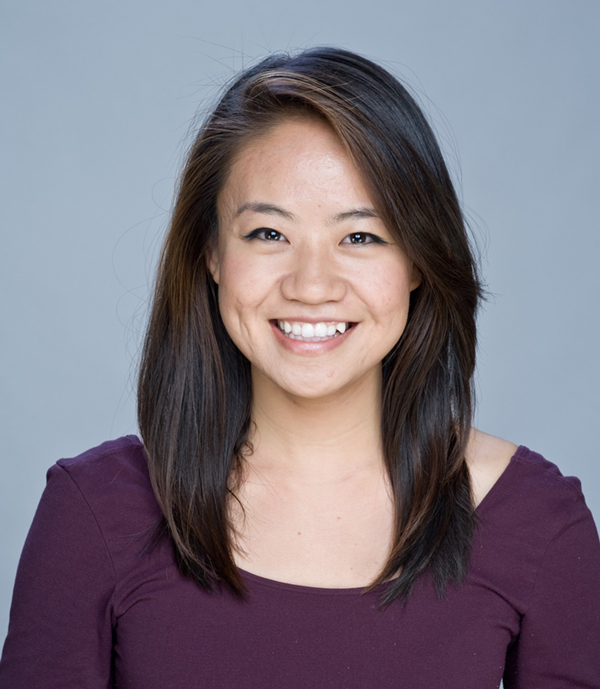 caregivers.
For more than a decade Chi studied and worked in the fields of landscape and architecture where she sought to bring her utopic vision of the natural world living symbiotically with the human-made environment to life.
"The idea that nature improves our health is deeply seeded into the world of landscape architecture," said Chi, who is completing her PhD at the Institute of Health Policy, Management and Evaluation. "However, as budgetary, safety, and maintenance restrictions grew, the natural aspects of design projects I was involved in were continually dismantled."
Out of this growing frustration Chi decided to explore landscape architecture in health services research, an intersection of two fields that she believes has the power to promote health in the future of the health system.
"It was a difficult decision to switch to doctoral studies, and I gave up a job I love," said Chi. "When I encounter stressful moments in my PhD journey, I always remind myself that I am enjoying what I do and that my research has the potential to improve lives."
Chi is examining the natural design features in Ontario health care facilities as part of her dissertation, such as exposure to sunlight, window views of gardens, physical access to nature, and the layout of plants and walkways to establish a link between these and the health outcomes of older adults.
"Picture yourself living in a tiny room with a window that looks out onto a concrete road, concrete patio, or another building, and due to your limited mobility and reduced staffing in the home, you cannot go outside," said Chi. "That is not the quality of life we want to have, nor would we want that for our parents or grandparents."
Chi's research has found evidence that passive and active interactions with the natural environment can help older adults improve their mood and communication, and reduce aggressive behaviours when they are able to look at lush vegetated outdoor spaces, engage in horticultural activities, or stroll through a garden. Though she also notes that design features like these need to be carefully planned as the natural environment can also pose a potential risk to health.
An additional part of Chi's dissertation is also considering how exposure to sunlight and nature during work hours, might improve the job stress of professional care staff in long-term care homes. As she has recently discovered, there have been very few studies conducted on professional care staff within long-term care, and only 8% of studies on the natural environment in health care facilities reflect a Canadian perspective.
"High job stress is prevalent in long-term care staff and an antecedent to mental health and well-being problems, which subsequently affects the care of patients," said Chi.
She references hospital studies, which reported that exposure to sunlight at work positively influenced job stress, job satisfaction, and mood, while views of nature and visits to the garden at work may also reduce job stress in healthcare workers.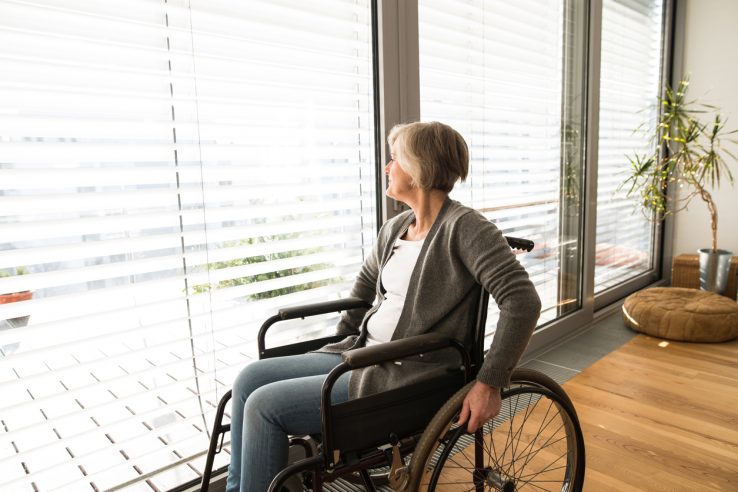 Beyond the walls of health care, there is further research on the impact of natural environments on health across various disciplines. One example Chi provides references forest bathing, also known as immersion in nature, which originated in Japan in the 1980's. It has been shown to reduce stress and improve mental health and well-being among female and male adults, while the influence and improvements from this intervention, have also been recorded as continuing many days later.
"By considering the associations between the natural environment and the outcomes of care staff's job stress and older adults' mental health and well-being, we could improve not only long-term care but potentially improve the overall work environment," said Chi.
While Chi acknowledges that culture can be slow to change, she also knows her research is timely. The Ontario Ministry of Health and Long-Term Care proposed to redevelop 300 long-term care homes across the province, many of which are not equipped to support the needs of older adults suffering from complex cognitive conditions such as dementia.
Her research, in turn, will likely provide additional evidence for senior strategies currently in development at both the municipal and provincial level, as policy makers consider the needs of age-friendly environments for an ever growing and aging population.
"I think intuitively the general public knows the natural environment is good for our health. It is why we go to cottages, beaches, and lakes, or partake in nature hikes. We understand it is important, but we have not yet made the firm connection or capital investment to include the natural environment in our health system. We need to change our health culture," said Chi.
"If I can plant the seed that engaging with the natural environment is important for our health, quality of life, and the built environment, I will know my research has made a change for the better."

Sign up for IHPME Connect.
Keep up to date with IHPME's News & Research, Events & Program, Recognition, e-newsletter.
Get in Contact
---
Communications
TBD
Email Address: ihpme.communications@​utoronto.ca
Manages all IHPME-wide communications and marketing initiatives, including events and announcements.