Many of us are familiar with the purpose of a black box on an airplane flight; they record audio from the cockpit and capture relevant data so that when something goes wrong, investigators are able to determine what happened, identify risks, and prevent future failures.
Consider how useful this type of data analysis would be when used in health care, and more specifically in our operating rooms.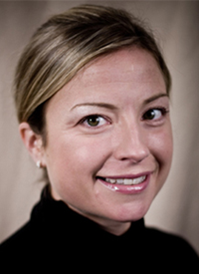 Patricia Trbovich, an associate professor at the Institute of Health Policy, Management and Evaluation at the Dalla Lana School of Public Health, is leading a team of researchers in studying data captured by black boxes that have been introduced into Canadian operating rooms. Her team reviews tapes which include everything from video of the surgical procedure, conversations among health-care workers, room temperature and decibel levels.  She and a team of analysts code the data looking for uncertainty variables and human factor elements at play, such the types of tools being used, the environment, technological malfunctions, and short-staffing. Importantly, the OR Black Box® can also identify where surgical teams excel, and identify best practices that could be brought to other hospitals.
"The OR Black Box® is not meant to be a punitive measure for surgeons," stressed Trbovich who is also the Badeau Family Research Chair in Patient Safety and Quality Improvement at North York General Hospital, who are now using the OR Black Box® as part of the newly created Steinberg Family Surgical Safety Program at this hospital. "We want to be able to see whether standard operating procedures are being followed and if not, understand why this may be the case."
Most of the time, the events recorded during the surgery are largely unrelated to the skill of the surgeon and may involve managing uncertainty precipitated by a technical malfunction such as the misfiring of a stapler or environmental distractions, like noise from phone calls or the opening and closing of the door to the operating room.
Trbovich's team has also identified factors that ensure surgeries continue smoothly despite challenges, such as when surgical team members delegate tasks to manage workload or have backup instrumentation prepared if needed. Events like these are coded each time they occur, creating an event matrix which allows analysts to look for patterns of behaviour or other factors that can be changed to better support surgical teams in the future.
"This is revolutionizing the way we study safety, it is creating a reliable record of data we can use to improve care, while also signifying the importance of a blame free culture," said Trbovich.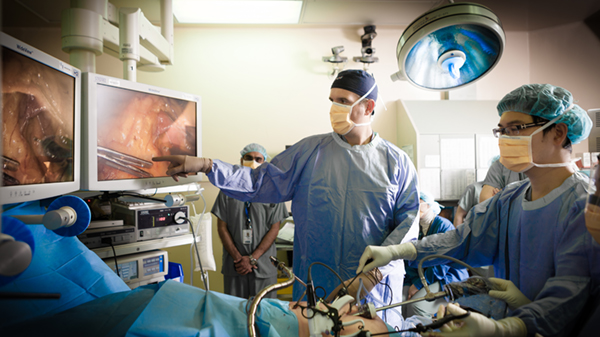 The operating room black box is the brain child of St. Michael's hospital's Dr. Teodor Grantchov. The device is used primarily during laprascopic or other minimally invasive surgeries that involve the insertion of a small camera into a patient's body. Patient's must provide consent before being recorded, and any videos are erased after a period of 30 days.
Much in the same way an athlete might re-watch clips of their performance to examine their mistakes, or strategize about ways they might improve, Grantcharov's OR Black Box® is designed to help surgeons benefit from being able to observe their performance, prevent future mistakes and pinpoint ways they might improve.
"What is novel about the OR Black Box® is that it also is able to record new or creative ways that a surgical team may have conducted a procedure despite an uncertainty," said Trbovich. "We have not been able to collect this type of data on a consistent basis before."
While coding for uncertainty is largely done manually, Trbovich's team has recently received NSERC and OCE grants to support a more automated process. Teaching the coding system to detect an event occurrence during review will help to not only speed up the process but will also allow for more accurate analysis of events.
"By training the system to detect events automatically, the hope is that the OR Black Box® will proactively identify where risks exist and hospitals will be able to implement interventions before they lead to an adverse event for patients," said Trbovich.

Sign up for IHPME Connect.
Keep up to date with IHPME's News & Research, Events & Program, Recognition, e-newsletter.
Get in Contact
---
Communications
TBD
Email Address: ihpme.communications@​utoronto.ca
Manages all IHPME-wide communications and marketing initiatives, including events and announcements.