Over the years Joseph Donia has self-directed his learning as he moved through various sectors, from not-for-profit communications and activism, to health research and service design. While working and advocating in the LGBTQ2SIA community, Donia became interested in how to better connect research and practice to address some of the systemic factors impacting upon health and health care.
"I wanted to take a deeper dive into the ways in which patients and publics are involved in health system reform," said Donia. "I was drawn to the Institute of Health Policy, Management and Evaluation (IHPME) for several reasons, but its diversity, outstanding research and scholars, and proximity to so many health-related institutions are what made it stand out."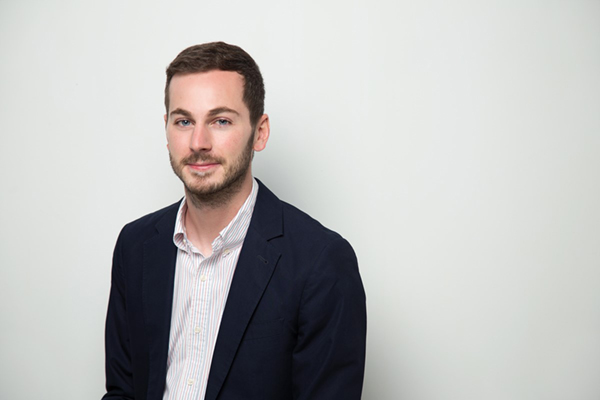 Though he has only begun his first year of study as an MSc student in IHPME's Health Systems Research stream, Donia is already making waves. He is the 2018 winner of the VHA Home Healthcare Graduate Student Award, which will further support his research as he aims to help draw attention to the demands within the home and community care sector, including a call for innovative initiatives that are reflective of patient, family, and caregiver needs.
"There is an increasing recognition that home and community care is essential to a sustainable health care system," said Donia. "VHA's strategic priorities, including their focus on inspired approaches to care, are a good fit with my particular research interests. The financial support that goes along with this award will also enable to me to focus on my studies to a greater degree than would have otherwise been possible."
As part of his research, Donia will consider methods of patient and public involvement or PPI, such as co-design, and the ways in which the academic literature has developed around the topic. In particular, he is looking to uncover some of the assumptions that underlie PPI and how those assumptions might influence goals and practices within institutional settings.
"There are a lot of interesting questions pertaining to co-design which cross several disciplines, including how patients and publics are involved, and what the expectations are of that involvement" said Donia. "My hope is that my research will shed some light on how to make patient and public involvement more rewarding for patients, families and the public as well as more effective."
As part of receiving the VHA Home Health Care Graduate Student Award, Donia will also be provided with mentorship opportunities and the ability to enhance his research and impact in the health system through partnerships. Donia believes it is essential for emerging researchers and practitioners to have opportunities to exchange ideas with other professionals.
"Big challenges require collaborative thinking," he said, "I hope that my work will offer decision makers some clarity about the role of PPI in health care improvement and innovation, and help make our system more empathetic, sustainable, and responsive to those who use it."

Sign up for IHPME Connect.
Keep up to date with IHPME's News & Research, Events & Program, Recognition, e-newsletter.
Get in Contact
---
Communications
TBD
Email Address: ihpme.communications@​utoronto.ca
Manages all IHPME-wide communications and marketing initiatives, including events and announcements.