Young people who develop type 2 diabetes earlier in life have an increased risk of developing a serious mental illness before the age of 40. This is according to a new study that found one-third of hospitalizations for patients with younger onset diabetes, resulted in a diagnoses for mental illness including bipolar disorder, schizophrenia, and depression.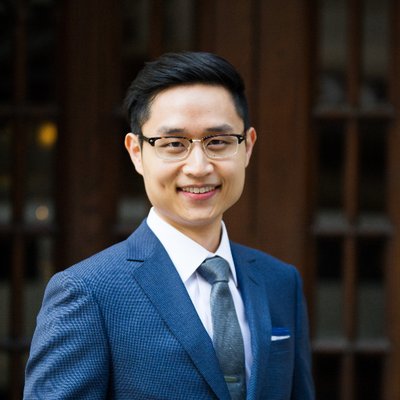 Lead author Calvin Ke, a PhD student at the Institute of Health Policy, Management and Evaluation, conducted a population cohort study of young adults with type 2 diabetes  ranging in age from 10 – 40 years old. One of the major findings was that younger people with diabetes were hospitalized more often before the age of 40 and there was a consistent rise in the number of these hospitalizations being due to mental illness when compared to any other category such as a heart attack or stroke.
"Why are people with diabetes more likely to end up with depression or other mental illnesses, and why are people with depression are more likely to get diabetes? We don't yet know the complete answers to these questions but there are many plausible explanations worth exploring," said Ke, whose dissertation research is focused on the rising rates of younger onset diabetes in Asian populations in both Toronto and Hong Kong.
People with younger onset diabetes are thought to have a more aggressive type of the disease compared to those who develop diabetes later in life. In Asian populations like Hong Kong, 1 in 5 adults with type 2 diabetes have the young onset version of the disease, and are at a greater risk of developing more complications throughout their lifetime, which in turn, puts a significant strain on the healthcare system.
Some of these complications arise from the gaps in the management of their disease, including ineffectively obtaining target blood sugar levels.
"The gaps in management exist for many reasons," said Ke, "young people often lead busy lives and may be going through psychosocial and developmental changes that can make it even more challenging to manage their disease effectively."
While individuals can develop type 2 diabetes at any age, the fact that rates of earlier diagnoses are climbing in younger individuals is a concern that many health care providers and health systems around the world continue to grapple with.
"We need a better strategy to manage younger onset diabetes, one that includes an integrative approach that addresses the needs of the patient as a whole including their psychosocial needs and mental health," said Ke. "It is also crucial that we continue to find ways to prevent or delay the onset of diabetes in the first place because now we can see that further complications leading to mental illness, are evident in the population."
Hong Kong's health care system, much like Ontario's, operates in a fragmented way with health care being provided to patients in silos of care. People with diabetes are cared for in primary care settings or in specialty clinics, while a mental health specialist might look after a patient's mental health needs separately. Rarely is there communication between the two.
"I don't know of current examples where diabetes and mental health are being managed together, but there has been growing recognition from the psychiatry field about the importance of considering metabolic diseases and complications like diabetes that can arise," said Ke.
The findings of Ke's study published this month in the Annals of Internal Medicine also urges health care providers to establish better control measures to address cardiometabolic risk factors  – the risk of someone developing diabetes, heart disease or stroke – as well as mental health.
In Hong Kong where the study was conducted, some attempts to manage the development of type 2 diabetes have been tested including the use of a system wide registry that tracks siblings, children and parents of individuals with the disease, screening them earlier in the hopes of reducing the risk of complications and hospitalizations over their lifetime.
"I think for people with diabetes, there are some excellent examples of initiatives in place to identify and track patients to ensure they receive the appropriate care, or educate them about the disease so that they are better able to manage it," said Ke.  "However, there is also a lot of room for innovation and we need to be looking at ways to utilize global health initiatives to combat this increasingly common disease worldwide and its subsequent impact on mental health."

Sign up for IHPME Connect.
Keep up to date with IHPME's News & Research, Events & Program, Recognition, e-newsletter.
Get in Contact
---
Communications
TBD
Email Address: ihpme.communications@​utoronto.ca
Manages all IHPME-wide communications and marketing initiatives, including events and announcements.