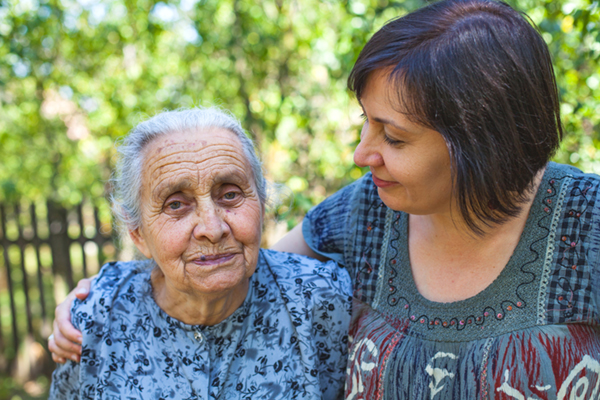 Over 35% of Canada's workforce are caregivers. The balancing act it takes to manage employment and caregiving responsibilities is not only detrimental to the Canadian economy with an estimated loss of $1.3 billion annually, it is also leading to negative health outcomes for the spouses, children, neighbours, and friends who find themselves caring for a loved one.
Nathan Stall knows first-hand the toll that caregiving can take. The PhD candidate and Vanier Scholar at the Institute of Health Policy, Management and Evaluation, watched his grandmother take on the role of primary caregiver for his grandfather who had dementia. The stress and neglect of his grandmother's own health, led Stall to consider the trajectory of caregiving in a different way.
"We provide little to no training for caregivers yet we expect them to carry out complex tasks like managing medication regimens, dealing with complicated behaviours and being navigators and advocates for fragile individuals," said Stall, who is also a trainee with the Department of Medicine's Eliot Philipson Clinician Scientist Training Program.
Stall recently published an editorial in the Canadian Medical Association Journal where he expands on the nature of caregiving and its impact on the Canadian health system and the economy. Rebecca Biason of IHPME also caught up with Stall to learn more about caregiving in Canada and the ways in which many caregivers are often overlooked.
Are we unprepared to support caregivers within our aging population?
The short answer is – yes.
Alongside changing demographics that show we have an aging population, there are also societal changes in family structure that indicate there is a shrinking pool of caregivers as well. Older adults are less likely to be married or have spouses or partners to care for them, they are less likely to have adult children and more often than not, their families are more dispersed.
There has been a lot of talk about bolstering home care, nursing, personal support workers and respite care, but access to these services is actually quite patchy across the country and while they are focused on the care recipient, there is little support for caregivers themselves. It is a stressful position for the caregiver to find themselves in, trying to navigate the system from home care and rehab, to acute care, long-term care and more with little training and support. We often fail as a health care system to even engage caregivers on these transitions through the system and discuss whether they are even willing and able to take on this added pressure.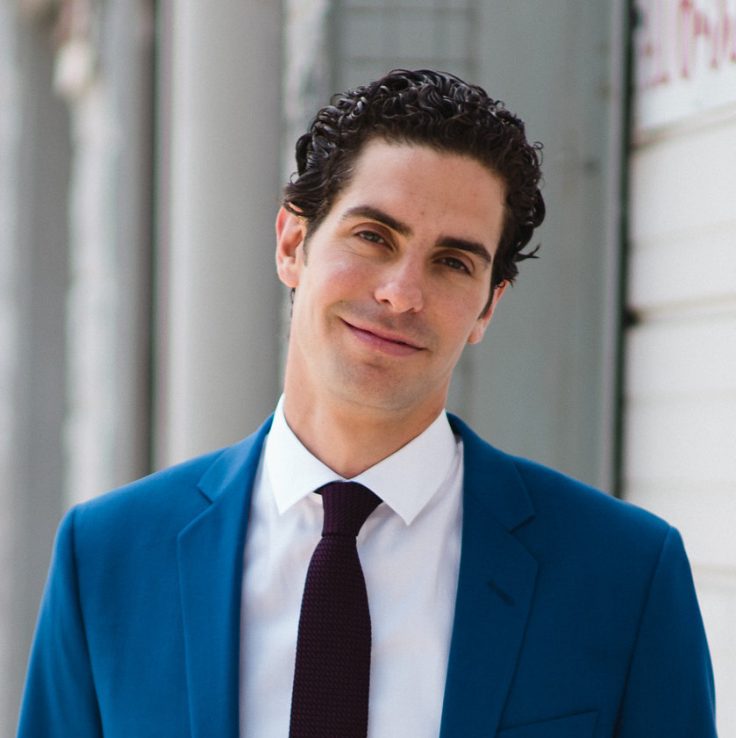 In your research, you have found that caregivers for people with dementia experience some of the highest rates of distress. How does this affect their health?
There is very good data out there that shows caregiving for someone with dementia is similar to a chronic stress experience, which has a whole host of negative outcomes associated with it, including increased mortality. Caregiving is often a 24/7 job and this can leave the caregiver isolated from their support networks or just regular social interactions that would normally promote positive mental health.
There is also a significant financial strain for many caregivers, who end up using retirement savings to pay for care expenses, or they can no longer work and leave their jobs all together.
This kind of chronic stress can also lead to various poor outcomes associated with cardiovascular disease, and an increased risk of depression for the caregiver, but can also negatively impact the person receiving care. Though we have limited data on this, we know that a person with dementia who is receiving care from a highly stressed caregiver is more likely to be institutionalized, have worsening of their behavioural and psychological symptoms of dementia, and experience elder.
What are some other concerns about caregiving Canadians may not know about?
Women represent just over half of all caregiving roles, and women are more likely than men to provide more hours of care and provide care on a regular basis. This has very particular implications for women. While we know that over a third of the Canadian workforce is balancing caregiving with employment, women are more likely than men to take on tasks that require regular or daily attention (e.g. overseeing medication adminsitration, bathing, feeding, etc.) in addition to trying to manage responsibilities at work. As a result they are more likely to turn down opportunities and promotions or restrict their working hours all of which illustrate a gender gap in caregiving.
Read Nathan Stall's HuffPost blog on the gender gap in caregiving
What would improved support systems for caregivers look like?
We need to do a better job of ensuring financial stability for caregivers so they are not unfairly penalized. One of the most common supports in place right now is tax credits. In Ontario these are non-refundable meaning they benefit higher income individuals rather than those who may truly need it and often most people are unaware that these tax credits even exist. In Nova Scotia, a monthly stipend is provided to low income caregivers, which is something that could be explored. To prevent pushing caregivers out of the workforce, flexible work place policies and leave policies would also be beneficial.
There are evidence-based models that show caregiving support programs help to reduce stress for the caregiver, but it is often challenging to find such programs across the country. We need more of them because they provide caregiver specific educational support, counselling and psychotherapy support that is especially helpful for dementia caregivers.
We have a ways to go, but there are small changes taking place that show people in the health care system and in government health care policy are taking notice. They are trying to include caregivers and support and engage them so they are no longer on the sidelines suffering in silence.

Sign up for IHPME Connect.
Keep up to date with IHPME's News & Research, Events & Program, Recognition, e-newsletter.
Get in Contact
---
Communications
TBD
Email Address: ihpme.communications@​utoronto.ca
Manages all IHPME-wide communications and marketing initiatives, including events and announcements.