The Institute of Health Policy, Management, and Evaluation (IHPME) joins the family of Meyer Brownstone in mourning his passing at the age of 96.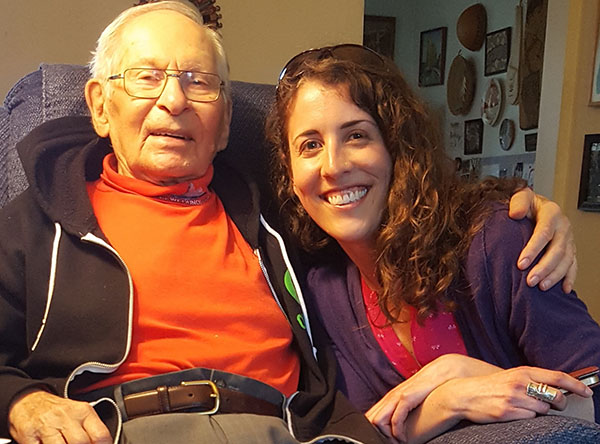 A champion for peace and social justice, Mr. Brownstone is remembered as one of the architects of Canada's first public health insurance system, when at the age of 25, he joined Tommy Douglas' CCF government in Saskatchewan, which became well known for helping to create the Medicare system in Canada as we know it. Brownstone was also Chair of Oxfam Canada from 1975-1992 where he spent his time visiting refugee camps in the conflict-stricken regions of El Salvador, Honduras and Nicaragua, and observing elections, such as Nelson Mandela's successful presidential win in South Africa in 1991. Due to his social justice efforts around the world, Brownstone was awarded the Pearson Peace Medal in 1986, a prestigious prize given by the United Nations Association in Canada.
His impact on the Institute of Health Policy, Management and Evaluation and the Dalla Lana School of Public Health is tied closely with the legacy of his wife Diana Moeser, who was an adjunct lecturer in the Institute's Master of Health Science in Health Administration program. In 2014, following her passing, Mr. Brownstone created the Health Equity and Social Justice Award in Honour of Diana Moeser.
"Diana Moeser was an important member of IHPME, in her commitment to social justice and her involvement with many of our students as a tutor and mentor," said Rhonda Cockerill, Interim Director of IHPME. "Her untimely death robbed us of her wisdom and we were very thankful when Meyer established this award in her honour."
While keeping the legacy of his wife's work alive, the award supports the research of graduate students, like recent winner Crystal Milligan, whose work is guided by the goals of health equity and social justice.
"I am honoured to be seen in the company of Diana Moeser, a remarkable woman whose accomplishments truly benefited others," said Milligan whose research explores organizational learning to improve the cultural responsiveness of health service organizations in Canada's North.
"I feel incredibly privileged to have struck up a friendship with Meyer in the last year," continued Milligan. "Not only did he have a hand in bringing Medicare to Canada, he was a global champion for social justice and human rights, from Honduras to northern Canada, and was still going strong up to his final days. With story, generosity and humour, he taught me something new about the world and myself every time I visited."
Brownstone who was born in Winnipeg, was the Deputy Minister of Municipal Affairs (Saskatchewan, 1960), U.N. Advisor to the Government of Jamaica (1962), Supervisor of Research for the Royal Commission on Bilingualism and Biculturalism (Ottawa, 1964), Professor and Director of Political Economy at the University of Toronto, U.N. Advisor to the Government of Tanzania (1969) and Professor of Environmental Studies at York University.
Additional biographies and obituaries on Meyer Brownstone's legacy can be found here:
Obituary – Mount Pleasant Funeral Centre

Sign up for IHPME Connect.
Keep up to date with IHPME's News & Research, Events & Program, Recognition, e-newsletter.
Get in Contact
---
Communications
TBD
Email Address: ihpme.communications@​utoronto.ca
Manages all IHPME-wide communications and marketing initiatives, including events and announcements.