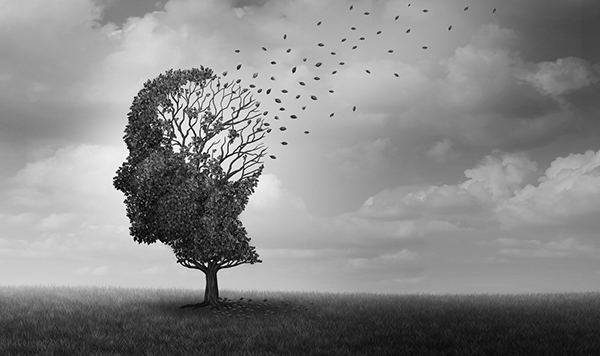 On June 17, the federal Minister of Health announced a new dementia strategy, which aims in part, to provide greater support and improved quality of life for persons with dementia and their caregivers.
Dementia is a chronic and degenerative cognitive disease with adults over 65 years of age considered to be at the greatest risk for a diagnosis. Yet it is a condition that affects and disrupts the lives of almost everyone in society, including young caregivers and what PhD student Nathan Stall of the Institute of Health Policy, Management and Evaluation (IHPME), calls the "sandwich generation," those who are caught in between caring for both their young children and their older parents.
"This new strategy is something that we can be proud of as Canadians, and it is notable that caregivers are given a front and centre focus," says Stall who is also a geriatrician at Sinai Health System and a research fellow at Women's College Research Institute. "But we cannot silo this issue into something that only affects older Canadians, or we won't have a successful implementation of these recommendations."
Stall's research has explored the physical and mental health impacts of dementia on caregivers and how our health system is set up to support them. He feels that the strategy's focus on caregivers is a direct result of accumulating research around this impact, including the effects of social isolation and loneliness among caregivers of all ages.
Read Nathan Stall's research on caregiver distress in the Journal of the American Geriatrics Society
To address some of these issues, the new strategy seeks to limit stigma around dementia by creating more inclusive communities with built environments that are more capable of supporting individuals with dementia. There is also a greater need for those living in rural communities to receive earlier diagnoses with the help of family care doctors, since the number of geriatricians is so low.
"There are only about 304 geriatricians in Canada," says Paula Rochon, professor at IHPME, and vice-president of research at Women's College Hospital. "The fact that we have an aging population speaks to the importance of having this expertise available, and why we need these additional resources outlined by this new strategy."
Rochon is also pleased to see the strategy's focus on research to find a cure and improve quality of care. In 2013, a G8 Summit Declaration committed to support research that would identify a cure or disease modifying therapy for dementia by 2025.
"While it is important some research is geared towards finding a cure," says Rochon "in the interim we need to be focusing on ways to improve quality of life for individuals with dementia.  This can include minimizing side effects from drugs used to dementia or finding more effective ways to manage behavioural problems that can be associated with the disease."
Read Paula Rochon's research on antipsychotic therapy
Stall also points out that we are far from achieving the 2025 goal, due to our incomplete understanding of the pathogenesis of the disease.
"The sad reality of is that there has been no new drug for dementia since the early 2000's, and therapeutics research has had a largely unilateral focus on the "amyloid hypothesis" which has not panned out, says Stall.
Instead, Stall sees the strategy's focus on prevention as key. It references nine risk factors for dementia that if addressed early, could prevent one-third of dementia cases. These include lower levels of early life education, obesity, depression, diabetes and social isolation among others. And with the costs of dementia set to exceed $16.1 billion by 2031, both Stall and Rochon feel this new strategy could not have come at a better time.
"Our annual investment so far has been less than 1 per cent of dementia care costs," says Stall, "for implementation of the strategy to be successful, we will need financial investments for everything from advancing therapies, to finding a cure, and improving quality of life."
"This is a large societal issue for Canada and the world," adds Rochon, "the challenge will be how we take action."

Sign up for IHPME Connect.
Keep up to date with IHPME's News & Research, Events & Program, Recognition, e-newsletter.
Get in Contact
---
Communications
TBD
Email Address: ihpme.communications@​utoronto.ca
Manages all IHPME-wide communications and marketing initiatives, including events and announcements.