Meena Andiappan is returning home to Canada after a successful career as an Associate Professor at Montpellier Business School in the south of France. She and her husband, Lucas Dufour, will be joining the Institute of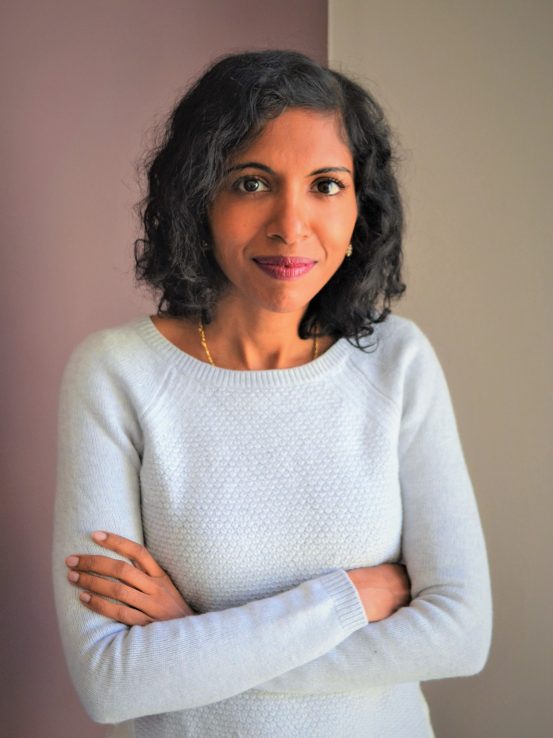 Health Policy, Management and Evaluation as new faculty members teaching organizational behavior in the health services research program.
"I'm very excited to be coming back to Canada and joining IHPME at the Dalla Lana School of Public Health," said Andiappan who has been appointed Assistant Professor tenure stream. "The Institute is so interdisciplinary, bringing together people from different types of educational backgrounds, and I find that the best research often comes from this kind of collaboration – where each person shares and leverages their expertise to shed new light on challenging questions."
Growing up in Windsor, Andiappan first began her academic career pursuing finance but as she moved further into her graduate studies she found her interest began to turn to questions around human behavior and decision-making.
"In finance, anything left unexplained by theories of rational behavior is called 'noise'. To me, this is the most interesting part of the question: the reason behind why people make irrational choices, and the psychological underpinnings driving their decisions. This was definitely something I was far more interested in, and so decided to switch gears," said Andiappan.
After completing her MSc from Penn State and PhD from Boston College, both in organizational behavior, Andiappan has been teaching both current managers and future managers about applying organizational behavior and theory into various workplace settings. Her research has centered around ethical behavior, including ethical leadership and change mechanisms.
"How does ethical behavior change over time, within a group or workplace? These are some of the questions I look at, including how large-scale organizations engage in misconduct, how stakeholders react, and how the media reacts as well," said Andiappan.
She has also examined the role of emotions in organizational behavior, both the negative – like jealousy, envy and ostracism – as well as the positive, such as compassion and self-sacrifice.
"There is a strong link between emotions and the work people are doing in the health care sector," said Andiappan, "and there hasn't been a lot of research into the way in which ethics and emotions overlap in this field. I think a lot of graduate students at IHPME might be very interested in exploring these topics."
Both Andiappan and Dufour are eager to bring their experience teaching international students from all over the world to IHPME. Dufour also is keen to explore different methods of teaching he has been developing, including a focus on experiential learning.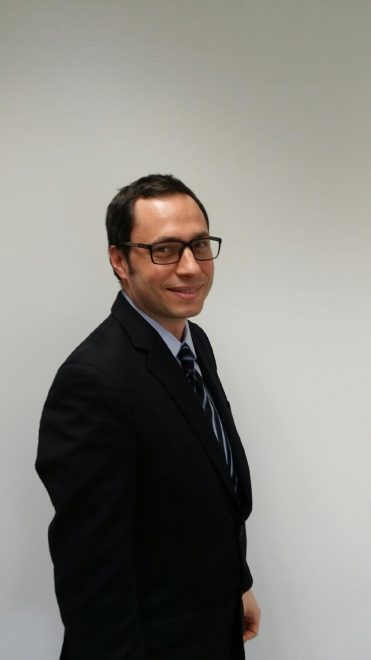 "I like to bring a little bit of improvisational theatre into my courses; it's a good technique to use when learning about management and organizational behavior," said Dufour, who has been appointed as Assistant Professor teaching stream, "The rules of improvisation and management are fairly similar and immersing yourself in this type of learning can help students develop those soft skills needed in change management."
Dufour also studies ethics and emotions as well as socialization, innovation and creativity. He feels that all of these aspects are essential to health care management, because of the way in which they have a direct impact on the patients and caregivers.
"Health care is a dynamic sector. There is constant change in terms of technology, in terms of the needs of patients and clients, and in terms of quality of care. Along with change comes, at times, a resistance to change," adds Andiappan. "What's exciting about organizational behavior is the way in which is addresses these behaviours, and I'm excited to explore this knowledge further in the hub that IHPME is known to be."
Welcome to Lucas and Meena!

Sign up for IHPME Connect.
Keep up to date with IHPME's News & Research, Events & Program, Recognition, e-newsletter.
Get in Contact
---
Communications
TBD
Email Address: ihpme.communications@​utoronto.ca
Manages all IHPME-wide communications and marketing initiatives, including events and announcements.