As the Institute of Health Policy, Management and Evaluation (IHPME) bids a fond farewell to outgoing Interim Director Rhonda Cockerill and wishes her well on her retirement, we are very pleased to welcome our current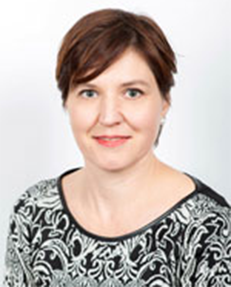 acting director Audrey Laporte, who has been with IHPME since 2001 as a faculty member and currently serves as the Program Director for the Health Systems Research Program.
An economist with a background in dynamic microeconomic theory, applied labour economics and econometrics, Laporte has often found herself able to tap into the interdisciplinary nature of the Institute to work collaboratively with colleagues from various areas in order to address a wide set of questions related to health.
Some of her recent work has examined the long-term impacts of deprivation and disadvantage in childhood and adolescence on health, as well as the development of theory and econometric modelling of addictive behaviours, such as smoking and the use of e-cigarettes, and assessing the effectiveness of public policy.
Laporte is also the Faculty Lead for the Health Economics emphasis within the Health Systems Research program and the Director of the Canadian Centre for Health Economics (CCHE) which strives to be a focal point for health economics research in Canada.
Although she wears many hats, Laporte has seen the opportunity to conduct research with truly exceptional colleagues and students at IHPME as one of the highlights of her time with the Institute.
"I have seen the commitment of our faculty, students and stakeholder partners to give so generously of their time and expertise, all in order to maintain excellence in our programs," said Laporte. "As Acting Director, I look forward to meeting with more of these individuals to identify ways to support activities that they are engaged with, and to support their goals as well as the strategic goals of both the Institute and the Dalla Lana School of Public Health."
Laporte's appointment as Acting Director will provide a transitionary period as IHPME undergoes its search for a permanent new director.

Sign up for IHPME Connect.
Keep up to date with IHPME's News & Research, Events & Program, Recognition, e-newsletter.
Get in Contact
---
Communications
TBD
Email Address: ihpme.communications@​utoronto.ca
Manages all IHPME-wide communications and marketing initiatives, including events and announcements.