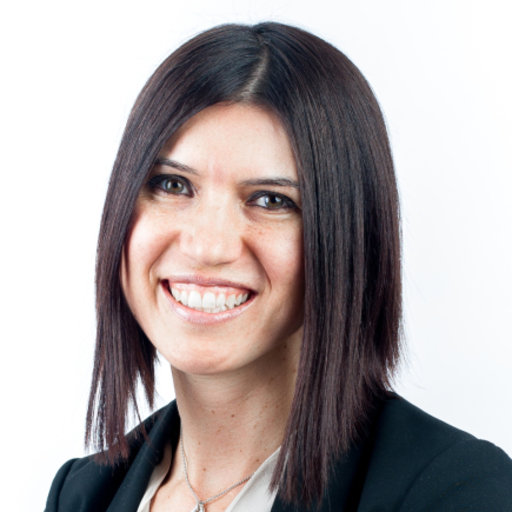 The Institute of Health Policy, Management and Evaluation's (IHPME) Kerry Kuluski is excited about taking over a decade's worth of her research in patient and family experiences to the next level, as the newly appointed Dr. Mathias Gysler Research Chair in Patient & Family Centered Care and Scientist at Trillium Health Partners Institute for Better Health (IBH).
Kuluski has a vision to address issues that are important to patients and caregivers in the health care system. While working with the population in a region as diverse as Mississauga/Credit Valley, Kuluski is also eager to embrace, what she sees as an appetite for change, and a chance to actually act on the needs of people in the community through co-designing changes to the health system.
"The Institute for Better Health is a known innovator, unafraid to test out new models of care," said Kuluski who is also an associate professor at IHPME, "they also stand behind a learning health system approach, and it's what sets them apart. Having researchers work closely on the front line to understand what is needed, and trying new things as they go, is part of the constant learning cycle."
Throughout her time as a Research Chair and Scientist Kuluski will be focusing on creating a measurement strategy to capture the things that matter to patients and families in their care. Closely connected to that is optimizing care experiences, particularly as patients and caregivers transition from one area of care to another, while also considering the needs of providers and decision makers. Kuluski notes that often providers are under pressure to move people through the hospital system quickly in an effort to free up beds or reduce waiting times, but she feels that many of them also seek a strategy to help them deliver the best care while under constraint.
"We will co-design strategies to address care quality issues, like delayed transitions in care, with patients, caregivers and providers to better understand what they need ," said Kuluski.
By working with other leaders in the organization including Drs. Robert Reid, Walter Wodchis and Susan Law, Kuluski is excited to implement and test these ideas in practice and measure outcomes over time."
While testing out these newly developed tools and strategies that support patients, families and providers, graduate students of IHPME will also be able to take part in field work that helps them see first hand what it looks like when you engage patients in research and practice.
"At IHPME we have a mandate to create a curriculum that also centers around patient engagement, my new position at IBH will provide a wonderful opportunity to offer enhanced education for our students who will lead health system change in the future," said Kuluski.

Sign up for IHPME Connect.
Keep up to date with IHPME's News & Research, Events & Program, Recognition, e-newsletter.
Get in Contact
---
Communications
TBD
Email Address: ihpme.communications@​utoronto.ca
Manages all IHPME-wide communications and marketing initiatives, including events and announcements.