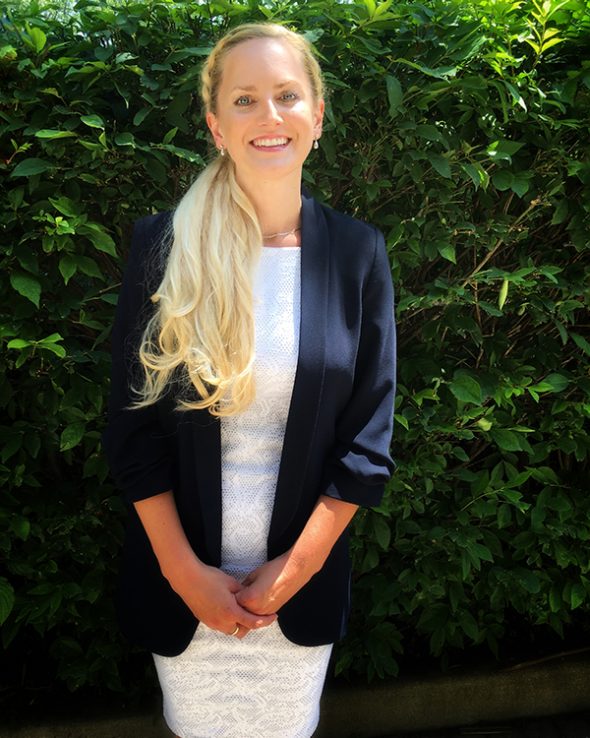 It's been a growing concern for years, there just aren't enough rheumatologists in Canada to keep up with demand. In 2015 there were approximately 400 rheumatologists in the country, but that's at a deficit of over 200. Patients sometimes wait months to see a rheumatologist, some of the longest wait times among specialists.
Rheumatic and musculoskeletal disorders (RMDs) represent a multitude of degenerative, inflammatory and auto-immune conditions affecting millions of people worldwide. Most of these individuals require rheumatology care at some point in their life, and for those with a chronic systemic inflammatory condition such as rheumatoid arthritis, psoriatic arthritis, or lupus, ongoing care, treatment and monitoring by a rheumatologist is required often for the remainder of a person's life.
Because many people experience some form of RMD at some point in their life, rheumatology has become one of the most frequent non-surgical specialty referrals.
A new study led by Jessica Widdifield, assistant professor at the Institute of Health Policy, Management and Evaluation, examined for the first time the volumes of patients seeing rheumatologists and changes in the rheumatology workforce in Ontario over time.
The findings illustrate that despite a growing and rapidly aging population, and a rise in the rate of RMDs that require complex care management, new patients would undoubtedly find it difficult to access rheumatology care.
The study was recently published in The Journal of Rheumatology.
"The percentage of the population who have seen a rheumatologist is not increasing, though we would expect it should be" says Widdifield, who is also a scientist at Sunnybrook Research Institute and ICES.
The study identified that the annual consultation rate for new patients has significantly declined over time, meaning fewer new patients are being seen each year. With rheumatology being a unique subspecialty, patients who are referred for a consultation often remain under the care of a rheumatologist. These established patients who require ongoing rheumatology care are representing the majority of consultations with rheumatologists, which is limiting access for new patient consultations and could be increasing wait times.
"Rheumatology practices are becoming saturated with patients requiring continuous care, something that health policy makers may not be considering in workforce planning to project the number of rheumatologists required to service the population" says Widdifield. "Once clinics become saturated, rheumatologists may have difficulties accepting new patients."
Widdifield and her team analyzed data from ICES over a 15-year period in Ontario, from 2000 to 2015. During this time, the study found that Ontario's supply of full-time rheumatologists remained constant at 0.8 per 75,000 people, which is significantly lower than the US per capita supply of rheumatologists and also falls short of the Canadian Rheumatology Association's recommendation of 1 rheumatologist per 75,000 people.
The study also points to shifts in the workforce with a third of rheumatologists approaching retirement, and more female rheumatologists entering the workforce. The investigators further identified changes in clinical activity over time with a decreasing number of patient encounters per rheumatologist per year and fewer days providing clinical care annually.
"This has major implications for planning and managing services" said Widdifield. "An aging workforce, increasing feminization of the workforce, and generational effects where younger physicians may practice differently than their older colleagues, all have implications for the workforce clinical activity. Additionally, we're seeing much higher patient caseloads for rheumatologists than similar ambulatory care providers such as primary care physicians, and physician burnout can negatively impact clinical activity over time".
These findings represent a call to action on the need for increasing awareness among policy-makers, patients, and physicians in order to identify strategies to optimize care for these patients, who often represent the most expensive chronic consumers of healthcare.
Widdifield is also a co-lead of the Canadian Rheumatology Association's Human Resources Workforce Committee which is seeking to identify appropriate strategies to strengthen rheumatology workforce capacity across Canada. "Canadian health care urgently needs a coherent policy direction to support rheumatology care, including strategies for recruitment, retention and increased effectiveness, in order to optimally manage these patients and improve access to care."

Sign up for IHPME Connect.
Keep up to date with IHPME's News & Research, Events & Program, Recognition, e-newsletter.
Get in Contact
---
Communications
TBD
Email Address: ihpme.communications@​utoronto.ca
Manages all IHPME-wide communications and marketing initiatives, including events and announcements.