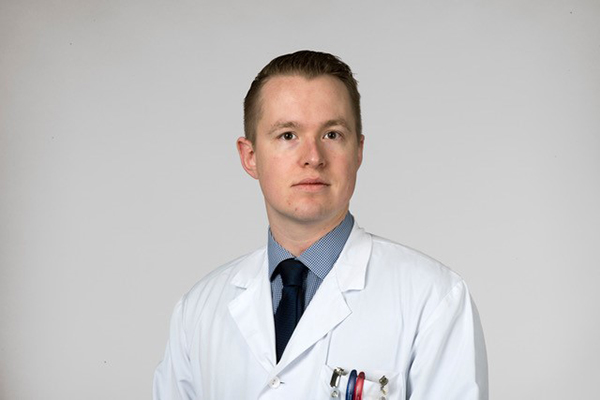 How does a big change to an Ontario hospital funding policy for prostate cancer surgery impact our health care? That's the question researchers at the Institute of Health Policy, Management and Evaluation (IHPME) and Women's College Hospital (WCH) wanted to answer by studying a policy implemented in 2015 that changed the way hospitals are reimbursed for prostate cancer surgery. What they found was that although quality of care for prostate cancer is improving over time, hospital funding reform did not accelerate this improvement.
Prostate cancer care in Ontario is already considered to be quite good and in accordance with guidelines, and the results of the study show that a change in funding did not negatively impact this care.  In fact, better patient selection for surgery seems to be a potential positive side effect.
The study has recently been published in JAMA Network Open.
"We had a hypothesis that this policy change might lead to cherry picking of patients at the hospital level, where there would be interest in treating healthier, and younger patients, who might otherwise not necessarily need surgery, in order to increase hospital revenue," says Marian Wettstein, lead author of the study and a PhD student in the Clinical Epidemiology program at IHPME. "This is because healthier patients tend to need less time in hospital and usually experience less complications, which translates into less hospital expenses per patient and therefore more revenue."
Prior to 2015, hospitals had a flexible block of funding to treat all patients. Now, all Ontario hospitals that offer prostate cancer surgery are given a prespecified amount of money for the year which pertains to a prespecified number of procedures for prostate cancer surgery. Along with the funding reform, Ontario's Ministry of Health issued a clinical practice handbook with best practices which was disseminated to hospitals to encourage appropriate patient selection for treatment, as well as optimal care during the hospitalization for prostate cancer surgery. Over the same time period, international guidelines were modified to emphasize the careful selection of appropriate management strategies in patients with localized prostate cancer.
Despite this change in funding policy, the results showed that as patients got older during the study period, they didn't get sicker, leading the researchers to believe that patients were being better selected for surgery based on their biological age, rather than their chronological age.
"This is good, because now we assess life expectancy on an individual basis," says Wettstein. "Our goal is to actively treat the patients who have a relatively high risk of dying from the cancer, and to spare the ones that have a low risk type of cancer from aggressive treatment."
Using a time series analysis, Wettstein and colleagues examined three different prostate cancer management strategies for adults in Ontario who had been newly diagnosed with cancer contained within the prostate gland, also known as localized incidental prostate cancer.  Treatment options include radiation therapy, radical prostatectomy to completely remove the prostate gland, and monitoring with no definitive treatment, also called active surveillance.
Looking at monthly outcomes from January 2011 to January 2017, the study detected that concurrent with the new change in funding policy there was a decrease in surgery being provided as an initial cancer management option.
"This is a good thing, but at the same time, we also saw the number of prostate cancer surgeries increase overall, so we are operating more, but not on newly diagnosed patients who don't necessarily need surgery, which could mean we have better patient selection over time," says Wettstein.
As a clinician, Wettstein acknowledges that there is always some apprehension when changes to funding are made.
"We are usually concerned that this might lead to worse care. But in this study we see a trend in the opposite direction," says Wettstein. "For the public it's a sign that the health care system is performing well for prostate cancer patients."

Sign up for IHPME Connect.
Keep up to date with IHPME's News & Research, Events & Program, Recognition, e-newsletter.
Get in Contact
---
Communications
TBD
Email Address: ihpme.communications@​utoronto.ca
Manages all IHPME-wide communications and marketing initiatives, including events and announcements.