By: Françoise Makanda, Communications Officer, DLSPH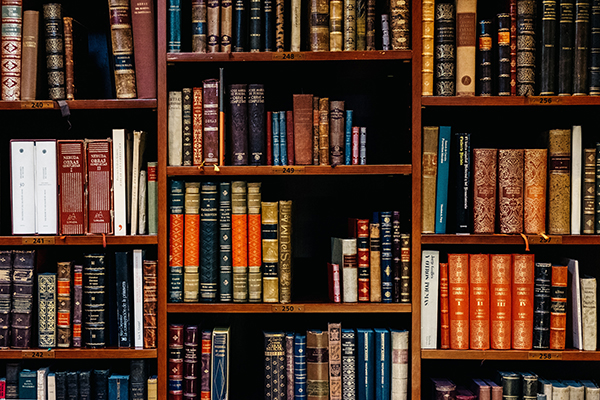 The Health System Impact Fellowships (HSIF) have gone through an evaluation.
The results published in today's Healthcare Policy special issue on Training Modernization are promising for administrators, fellows and the Canadian health systems. Ivy Cheng, a fellow in the first cohort, agrees.
"It complemented my training," says Cheng, a Post-Doctoral Fellow at the Institute of Health Policy, Management and Evaluation (IHPME) and an emergency department physician at Sunnybrook Hospital.
"While I had leadership positions before the fellowship, my roles were clinical as I dealt with the inner-dealings of an emergency department. But organizational leadership is different."
The HSIF allows health services and policy PhDs and post-doctoral fellows from Canadian universities paid experiential learning opportunities within health systems organizations. Fellows also have protected academic research time and an academic supervisor at a university.
Under the mentorship of senior leaders, HSIF fellows apply their skills to address their host organizations' health policy challenges. Organizations include hospitals or health-related not-for-profits, public sector organizations, and private sector companies.
According to fellows' self-assessed ratings, the HSIF has increased confidence in leadership skills and change management, prized skillsets in non-academic sectors.
Cheng completed her fellowship at the Sunnybrook Hospital. Her mentor, Sunnybrook CEO Dr. Andy Smith, invited her to participate in the hospital's organizational committees, including the care and management of elderly and frail patients in emergency departments.
"Dr. Smith embedded me in the hospital's organizational management and culture. Sunnybrook's strategic priorities are guided by senior leadership and implemented by high-performing inter-professional teams. As a clinician, you're mainly focused on patient care, but the organization needs to focus on a five-year vision that steers it into a broad spectrum of care."
Even after completing her fellowship, Cheng is still working with community organizations to support the management of elderly and frail patients' emergency department visits. Through the HSIF, she is prepared to provide her clinical perspective and use the collaborative and analytical skills she learned to facilitate these collaborations.
"Prior to doing the fellowship and my PhD, I did not fully comprehend the importance of engaging all stakeholders and how you get people to agree upon a way forward. You realize that evidence-based initiatives sometimes fail to become practice because we haven't considered all the stakeholders, such as patients or funding agencies," says Cheng.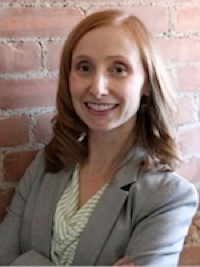 Meghan McMahon, an Associate Director at CIHR-Health Institute Policy of Research and the HSIF lead, and her counterparts have been evaluating the program's results within the last year.
"Their experiential learning opportunity, coupled with the mentorship they receive from senior health system leaders, and the fellowship's professional development training allowance is helping them develop skills in project management, change management, leadership and other competencies — competencies that are not yet systematically taught in PhD training programs," says Meghan McMahon who is also a recent IHPME graduate.
Evaluators have also found fellows favoured their program's mentorship offerings. Mentors are senior-level decision-makers within the organization — a HSIF requirement — who help trainees expand their network. Fellows say successful mentors were connectors, provided open communication, frequent meetings, attention to their needs and performance in the organization.
The HSIF program also appears to address critical graduate training gaps and needs.
"'The Career Outcomes of Health Services and Policy Research Doctoral Graduates,'" is a study within the Healthcare Policy special issue, examined the career outcomes of 20 years of PhD graduates from Canadian health services and policy research doctoral training programs. The study found PhDs are increasingly working outside of the traditional academic sector in health-related organizations in public, private and not-for-profit sectors," says McMahon.
The results are positive, a promising indication that PhD-trained individuals will foster the spread of evidence-informed decision-making within a diverse array of academic and non-academic organizations.
The program began with 46 fellows. Today, 146 fellows are embedded in 85 different health system organizations connected to 23 university programs across the country.
In 2016, the Canadian Health Services and Policy Research Alliance (CHSPRA) identified the need to modernize health services and policy research graduate training to prepare PhD graduates for success and impact in both academic and non-academic settings. DLSPH Dean Adalsteinn Brown, director of IHPME at the time, and Stephen Borstein, a professor at the Memorial University of Newfoundland, led a Training Modernization Working Group.
The CIHR Institute of Health Services and Policy Research officially launched the Health System Impact Fellowship program in 2017 as part of a key initiative of the pan-Canadian Training Modernization Strategy in Health Services and Policy Research.
McMahon says subsequent reports will follow the cohorts over time to assess the value of the fellowship on longer-term career outcomes and on research capacity within health system organizations.
"As for immediate next steps, we want to continue to grow the program, fine-tune it to optimize experience and impact, and ensure we are supporting the graduating fellows as they embark in their careers – as they are Canada's up-and-coming health system leaders and change agents," says McMahon.

Sign up for IHPME Connect.
Keep up to date with IHPME's News & Research, Events & Program, Recognition, e-newsletter.
Get in Contact
---
Communications
TBD
Email Address: ihpme.communications@​utoronto.ca
Manages all IHPME-wide communications and marketing initiatives, including events and announcements.