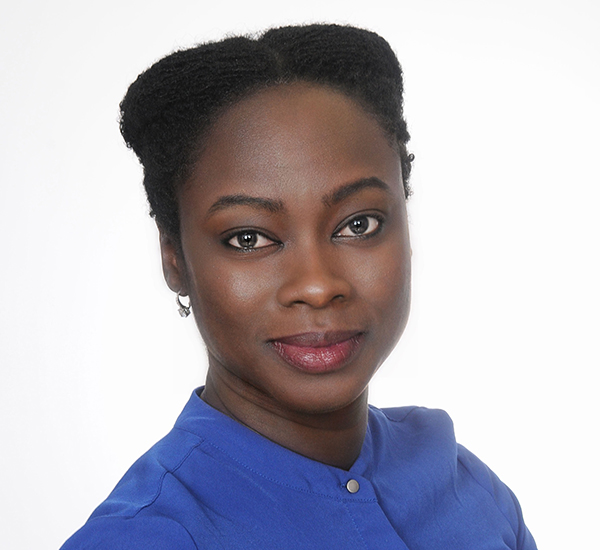 Despite the fact that vision care coverage is offered in Ontario to individuals under the age of twenty, in 2013, only 14% of children under the age of six had a vision exam. This is concerning to researchers and optometrists like Afua Oteng Asare, a PhD student at the Institute of Health Policy, Management and Evaluation, because eye examinations for children at this age are key to diagnosing two very common and major conditions.
Refractive errors which include short-sightedness (myopia), long-sightedness (hyperopia), and blurred vision near and far (astigmatism), as well as amblyopia commonly known as "lazy eye," are conditions that often develop in childhood.
"These conditions are not always obvious just by observing a child," says Asare. "What is most concerning is that if not detected and treated early, amblyopia in particular, could cause irreversible vision loss by the age of seven or eight."
Asare has been interested in examining barriers to vision care access since she first began her clinical practice as an optometrist in Ghana. She saw that most patients coming to have their eyes examined were of a higher socio-economic status and began to question how it might be possible to make vision care accessible to everyone.
Listen to Afua's audio interview with the Vision Impact Institute
"That experience sparked my curiosity about barriers to vision care access in general," says Asare, "it is also an area of health services that is sorely under researched."
Through her recent work as a manager of a vision screening program in London, Ontario, Asare also noticed younger patients were not having their eyes examined regularly, even though their vision care in Ontario is free of charge.
A lack of awareness that coverage even exists in Ontario for school age children, appears to be one of the main barriers to vision care access that Asare has encountered. Add to that the high cost of prescription glasses and a lack of available resources, including access to optometrists in rural areas particularly for Indigenous peoples, and the list of barriers continues to grow.
"For many policy makers and health care practitioners, vision care in childhood often ends up on the back burner because unlike diabetes, cancers, infectious diseases or other common diseases, refractive errors and amblyopia may require a pair of glasses to help the issue, but the child isn't at risk of dying," explains Asare.
To better understand access to vision care for children, Asare has been analyzing the cost-effectiveness of the Ministry of Health and Long-term Care's recent child vision protocol. As part of Ontario's public health standards, health units are now required to provide vision screening in all kindergarten classrooms.
Vision screening is not the same as an eye exam, explains Asare, it is a simple and quick test that helps determine whether a person has risk factors for refractive errors or lazy eye that would require them to undergo a more extensive eye exam from an optometrist.
It's significant because impaired vision can have a substantial impact on quality of life. For children, delayed development in reading and writing, and later limited choices of occupation can be linked to socio-economic disadvantages and subsequent additional health problems.
As part of the study, Asare has compared the current practice where vision screenings are conducted by pediatricians during well-child checks, and found that the new in school protocol appears to be more effective.
"Research has shown that vision screenings are not routinely done during well-child checks, and while the in-school screenings are a little more costly, our study has shown the benefits outweigh the price," says Asare.
Moving forward, health policy makers will use cost-utility studies like Asare's to inform their decision on whether to continue the new screening protocol in kindergarten classrooms. As of now, no additional funding has been provided to health units to conduct this screening protocol and as a result not all are able to effectively provide it in schools.
"It would be ideal to mandate that all children must have an eye exam with an optometrist," says Asare, "but vision screening is a step in the right direction, and one way to improve vision care access in a relatively affordable way."

Sign up for IHPME Connect.
Keep up to date with IHPME's News & Research, Events & Program, Recognition, e-newsletter.
Get in Contact
---
Communications
TBD
Email Address: ihpme.communications@​utoronto.ca
Manages all IHPME-wide communications and marketing initiatives, including events and announcements.