Jatinder Bains and his family have one particular tradition that they stick to when it comes to donating to a worthy cause. If someone or something has made an impact in their lives, in any way, they are compelled to give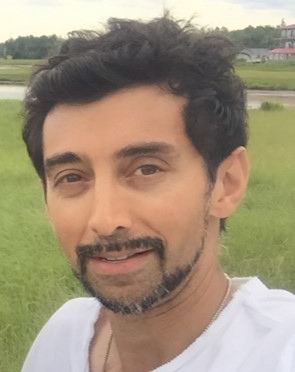 back.
"That's what it really boils down to," says Bains, "we give to many organizations and the Institute of Health Policy, Management and Evaluation, (IHPME) at the Dalla Lana School of Public Health is one such place because of the impact it has had on me and my career."
Bains, a clinical physiotherapist by training, chose to apply to IHPME's Master of Health Science in Health Administration (MHSc) program to learn more about leadership in the health care sector. Roles like working as a manager with a mandate to improve the quality and efficiency in perioperative services at a Scarborough hospital, would not have been possible he says, without the training he received from IHPME.  For the past decade, Bains has been contributing to IHPME as a monthly alumni donor giving a small amount each month to help support the Institute and its ability to continue to train leaders in health care, health policy, and management.
IHPME communications lead Rebecca Biason spoke with Bains to learn more about why he gives back and his hope that other alumni will be inspired to give, even if it is just a little at a time.
Why do you choose to give monthly?
One of the neat things about the IHPME community is that alumni and faculty seem to always make themselves available to graduating students in some way, whether that's through email, or by providing a network base to help you jumpstart your career. Giving monthly helps me feel like I am also continually a part of this community and helps me to remain connected to the Institute in a more formal way.
Each month I get to reflect on that connection and keep expressing my gratitude for the impact the Institute and the School have had on my life. There is of course some self-satisfaction that everyone feels when you give, and I feel that too, but for me, the impetus behind why I give has not waivered.
Being able to tangibly see each month how I am able to support the place that gave me so much in my time as a student is undoubtedly rewarding.
What were some of the highlights of your time at IHPME, and how have they helped shape your current career path in healthcare?
My career path hasn't been an accident. The alumni of IHPME have been critical in helping me obtain job leads, networking opportunities and direction.
The MHSc program and my cohort were so supportive. We grew as a class together, and many of us still keep in touch. I also admired the faculty who taught us, they were truly there to see us succeed. It didn't just feel like we were part of an educational program, it felt like being part of a family.
The program has essentially allowed me to work in sectors and in roles that would otherwise not have been accessible to a clinically trained physiotherapist like myself. I never imagined that I would end up working in an area so critical to the surgical program in a hospital, working to improve quality, efficiency and administrative function. This increased breadth in career paths has impacted my family, providing growth and opportunity, as well as the tools and confidence to handle the challenges that arise with any leadership role.
What would you say to alumni who are looking for ways to contribute to IHPME at the Dalla Lana School of Public Health?
I hope my story can motivate other alumni to give. It is one of the reasons why I was willing to share my donor details, to hopefully show other alumni how a small gift can add up over time.
Time has really flown by. I originally had a goal in mind of how much I wanted to give, and it was great to learn that even though I wasn't calculating it, I surpassed that milestone. Now my family and I are so motivated to keep this going and maybe even increase our donations.
IHPME and its programs have opened a lot of doors for me, the way we are trained is really unique, and I hope that by sharing this, I have inspired others to consider giving back.
To donate to IHPME visit: https://donate.utoronto.ca/give/show/98

Sign up for IHPME Connect.
Keep up to date with IHPME's News & Research, Events & Program, Recognition, e-newsletter.
Get in Contact
---
Communications
TBD
Email Address: ihpme.communications@​utoronto.ca
Manages all IHPME-wide communications and marketing initiatives, including events and announcements.