A new project exploring the link between acts of kindness and mental health and well-being co-led by Meena Andiappan has received funding from the Toronto COVID-19 Action Fund.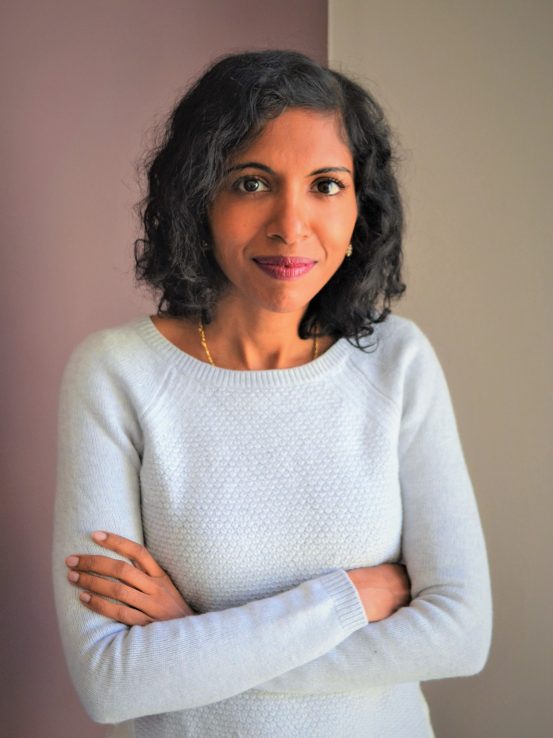 "We anticipate that our findings will provide concrete guidance to individuals and health officials on how to mitigate mental distress and foster emotional well-being," said Andiappan, Assistant Professor in the Health Systems Research Program.
The COVID-19 pandemic has led to widespread physical and social distancing, which may have severe consequences for mental health. The research team — co-led by Andiappan, Andrew Miles at UTM's Department of Sociology and researchers at the University of Texas, San Antonio — will seek to understand how regularly enacting prosocial behaviours (i.e., acts of kindness) can safeguard mental health and foster emotional well-being for those facing the social and financial hardships imposed by social distancing.
Using an online experiment and daily tracking of 1,400 Canadians, the team will use low cost, easy-to-implement interventions that maintain physical distancing to test how prosocial acts can generate positive emotions, reduce negative emotions, and positively impact depressive symptoms, anxiety, and happiness. They will also explore whether the effectiveness of prosocial behaviour depends on the level of social and/or economic hardship that individuals face.
"We want to know if prosocial acts can be an effective emotional intervention for everyone or just for some," said Andiappan.
The intervention may lift spirits across the province, as well as potentially reduce strain on key health services.
"Our hope is that we may be able to substantially reduce the anticipated demand for mental health services in the coming months, something that we anticipate will spike during the pandemic," said Andiappan.

Sign up for IHPME Connect.
Keep up to date with IHPME's News & Research, Events & Program, Recognition, e-newsletter.
Get in Contact
---
Communications
TBD
Email Address: ihpme.communications@​utoronto.ca
Manages all IHPME-wide communications and marketing initiatives, including events and announcements.