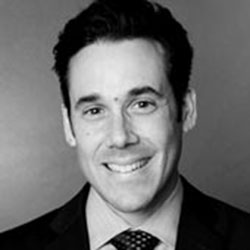 Professor Mark Stabile and co-authors received the Harry G. Johnson Prize from the Canadian Economics Association on May 22, 2020. This award recognizes the top paper published by the Canadian Journal of Economics in 2019.
"I am honoured to receive this award and would like to thank the Association for supporting my research," said Stabile, Professor at IHPME.
His paper, Child cash benefits and family expenditures: Evidence from the National Child Benefit,  co-authored with Lauren Jones and Kevin Milligan explored how low income families who receive benefit income use the additional resources to improve the health and educational outcomes for their children.
Stabile's research focuses on inequality, poverty, child health, health care financing, and tax policy. He has advised the Governments of the United States, Canada, and Ontario, among others, on health care reform and programs to reduce child poverty. Last fall he gave a talk at IHPME on the mental health and the role of the gig economy in the UK in partnership with the Canadian Centre for Health Economics.
Stabile joined IHPME in 2019 and he is also the Stone Chaired Professor of Wealth Inequality and Professor of Economics at INSEAD. In this role, he directs the James M. and Cathleen D. Stone Centre for the Study of Wealth Inequality and is the Deputy Academic Director of the Hoffmann Institute for Business and Society.
Professor Stabile will be teaching a course on poverty, inequality and child health next year at IHPME and working with PhD students in the Institute.
From 2007 to 2015 he was the founding Director of U of T's School of Public Policy and Governance and Professor of Economics and Public Policy at U of T's Rotman School of Management. From 2003 to 2005 he was the Senior Policy Advisor to the Ontario Minister of Finance, where he worked on tax, health, and education policy.
In addition to this recognition from the Canadian Economics Association, Stabile has also received the Carolyn Tuohy award in Public Policy, the John Polanyi Prize in Economics, and a Teaching Excellence Award from Rotman. He is also associate editor of the Journal of Health Economics.

Sign up for IHPME Connect.
Keep up to date with IHPME's News & Research, Events & Program, Recognition, e-newsletter.
Get in Contact
---
Communications
TBD
Email Address: ihpme.communications@​utoronto.ca
Manages all IHPME-wide communications and marketing initiatives, including events and announcements.