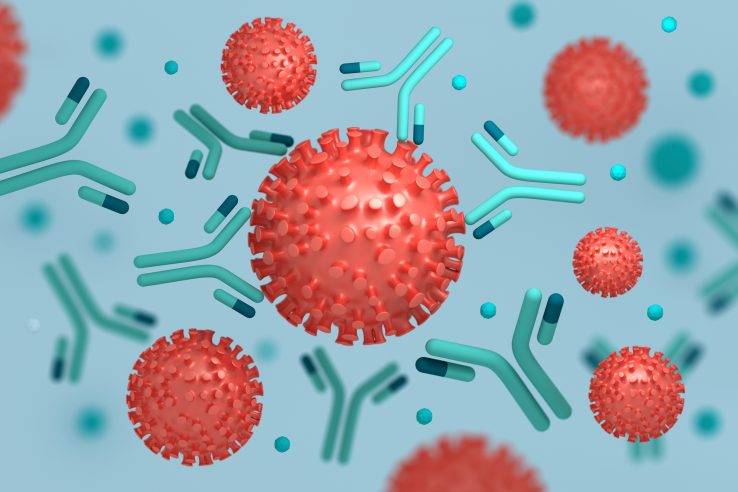 U of T researchers are offering COVID antibody tests to a sampling of health care workers in the Greater Toronto Area and other Canadian cities in an effort to better understand how many have been infected by the virus — and how best to keep providers safe.
The "COVID-19 Cohort Study" will enrol 2,460 people working in one of eight healthcare institutions in Toronto as well as in Halifax, Sherbrooke, Montreal, Hamilton, Calgary, and Edmonton. As well, they will test 200 workers in the private medical practices of physicians, nurse practitioners, and midwives serving the greater Toronto area. It will be the first study to assess workplace risk factors for COVID-19 in Canadian healthcare workers, by comparing those who work directly with patients (e.g. physicians, nurses) against those who don't have patient contact (e.g. housekeeping, lab staff).
"I want to know how many of them have already been exposed and how many become exposed in the next 12 months. We would also like to learn whether these exposures were in the hospital or clinic, as opposed to the community," says study co-lead Dr. Brenda Coleman, an assistant professor at the Dalla Lana School of Public Health. " We are asking questions about the uptake of any COVID-19 vaccines that become available during the study too."
Learning which factors increases a worker's risk of infection will help safety experts adjust recommendations to keep front-line staff safer, says Coleman, who is also a clinical scientist at Toronto's Sinai Health System. Researchers hope to understand the effectiveness of the PPE and distancing in healthcare environments.
Researchers will also be looking at their participants' nasal microbiome and early immune responses for clues as to why some people who are exposed to COVID develop terrible symptoms while other don't even become infected. "Do you have something in your nose that protects you from getting infected?" asks Coleman. "We're comparing people in households. If I test positive, the other people in my household swab their noses to see if they become positive too. We may be able to find clues to immunity through people's noses."
Results of the antibody testing could prove valuable to vaccine researchers, says Coleman, who is working on the study with co-lead and Sinai microbiologist Allison McGeer, also a DLSPH professor.
Participants will be tested for COVID antibodies at least three times over the course of one year, and will answer questionnaires that will elucidate the circumstances under which those who develop COVID during that year became infected. By following the same group over time, researchers will also learn who becomes reinfected, helping them to understand how long immunity lasts.
So far, 600 healthcare workers have enrolled in the study, which will continue to accept enrollments for the next several weeks. A major carrot for potential participants: they will learn whether they have antibodies to COVID. But Coleman cautions that knowledge shouldn't change anyone's behaviour.
"People are clamoring at my door to get their results," notes Coleman. "But even if they have antibodies, it doesn't mean they are protected. We don't know how much immunity you need and for how long you might be protected. In other coronaviruses, immunity drops off quickly — in just a few months. And there's also the possibility of a false positive."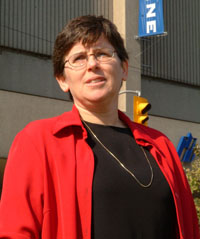 The study will also look at the psychological impact of working in health care during COVID, with questions measuring participants' stress, and how that might correlate with the number of COVID cases in their hospital and in their community.
The psychological burden of occupational exposure to the virus makes healthcare workers a uniquely vulnerable population, says Coleman.
"It's tough to have to go into the hospital and wonder whether you're taking something home to your family," she says.
The $1.65 million COVID-19 Cohort Study was funded by Canada's COVID-19 Immunity Task Force with additional funding from the Weston Foundation and Physicians' Services Inc.

Sign up for IHPME Connect.
Keep up to date with IHPME's News & Research, Events & Program, Recognition, e-newsletter.
Get in Contact
---
Communications
TBD
Email Address: ihpme.communications@​utoronto.ca
Manages all IHPME-wide communications and marketing initiatives, including events and announcements.