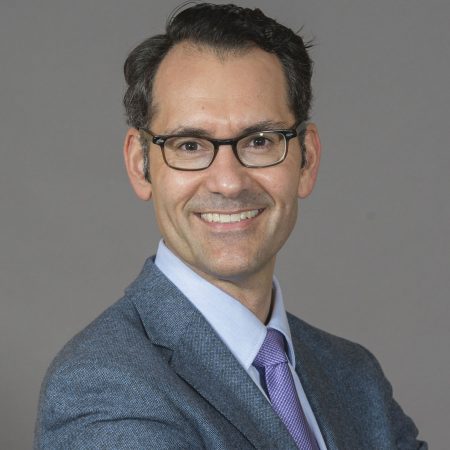 By Alisa Kim
As a medical student, Dr. Paul Kurdyak was drawn to psychiatry because of his love of stories. Providing mental health care, he says, involves not only identifying a particular condition, but also understanding how that illness affects an individual's ability to function, and working with that person to adjust their life accordingly.
For example, he says that even though the diagnostic criteria for depression is fairly uniform, there is great variability in people's experience of the condition. "One person's experience of depression is totally different than another's precisely because everybody has their own story," says Kurdyak.
During his residency, he was struck by how little research there was on how to integrate evidence into clinical care. Thinking back to his decision to do his PhD at the Institute of Health Policy, Management and Evaluation (IHPME), Kurdyak notes, "there was nothing systematic about the way mental health services were delivered."
A faculty member at IHPME and a staff psychiatrist in the emergency department at the Centre for Addiction and Mental Health in Toronto, Kurdyak is now embarking on a new role. As the newly appointed Chair in Addiction and Mental Health Policy at IHPME, Kurdyak aims to build a community of researchers focused on understanding what is happening in the mental health system, and generating evidence on how to improve the system by increasing access to services and enhancing quality of care.
He also plans to investigate how addiction and mental illness go hand-in-hand, and, with this knowledge, look at ways of providing better, holistic care to people with these issues. "It's extremely rare to meet somebody who has an addiction and doesn't also have a mental health issue," he notes. "I want to understand the ways in which this co-occurs in individuals and extrapolate that to, if they always occur together, why can't we do a better job of providing people with what they need rather than making them walk through different doors?"
An early focus will be to study the impact of the pandemic on people's mental health. He notes that despite media headlines suggesting there is widespread anxiety and depression, there is little scientific data supporting this claim. "This is based on survey data, which is not a great way to figure out whether there's actual need [for greater mental health care]. We've got early data to suggest there has actually been no increase in mental health utilization after the pandemic," says Kurdyak, noting that the number of suicide attempts has not gone up. He is working with IHPME faculty members Drs. Astrid Guttmann, Simone Vigod, Natasha Saunders and Maria Chiu to examine whether the extra stress most people are experiencing during the pandemic has translated into increased demand for mental health services.
Along with IHPME colleagues Natasha Saunders and Maria Chiu, he will also study the impact of the shift from in-person to virtual care on people with addiction and mental health issues. "There are people who critically need access to care they may not have gotten, or there's somebody with severe mental illness like schizophrenia who may have trouble navigating the technology or may not have a phone to access service," says Kurdyak.
He is also working with IHPME faculty member Dr. Claire de Oliveira to try and understand the mental health and addiction burden within correctional facilities. They have found that people who are incarcerated are not receiving good continuity of care, which may contribute to re-offenses.
Kurdyak says there's been a massive shift in the public's appreciation of the importance of mental health and hopes to translate this awareness into academic interest in this area. He is excited by the opportunities afforded through the chair to support junior faculty and students at IHPME in their interest in mental health and addiction. "I feel like we're in this public mental health moment. It's incredibly exciting to think how collaborative academic effort can contribute to the change the public is advocating for in this mental health moment and I think this chair is one way to maximize the moment."

Sign up for IHPME Connect.
Keep up to date with IHPME's News & Research, Events & Program, Recognition, e-newsletter.
Get in Contact
---
Communications
TBD
Email Address: ihpme.communications@​utoronto.ca
Manages all IHPME-wide communications and marketing initiatives, including events and announcements.