February is Black History Month, a time to reflect on and celebrate the long-standing contributions of the Black community, which, throughout history has enriched our society by making it more culturally diverse and prosperous.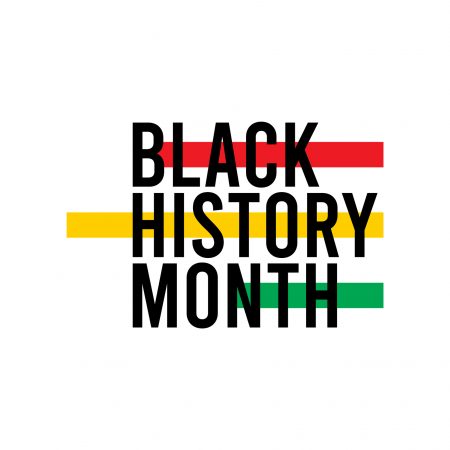 During this month (and beyond) we will be highlighting the outstanding achievements of Black scholars at IHPME—in research, policy and on the front lines of care.
As a reminder, U of T's Anti-Racism and Cultural Diversity Office is hosting community-wide events in celebration of Black History Month that are free of charge.
For those of you who may be unaware, DLSPH has appointed Prof. Akwatu Khenti to the position of Advisor, Equity and Inclusion. He is establishing a working group of faculty, students and staff to examine the School's policies and procedures with the aim of promoting equity and inclusion. IHPME will be an active partner in these initiatives.
There is significant work that needs to be done to address structural racism at the university, within the health system and indeed, in all sectors. We are committed to creating a more equitable environment—one that is inclusive and creates space for everyone to succeed, for where there is a diversity of perspectives and experiences, therein lies excellence.
— Audrey Laporte, Director, IHPME
Today launches a 2021 Black History Month that is sure to go down in the history books. So much has happened within the past year that deserve extensive reflection, analysis and collective action; namely, the racialized hospitalization and mortality impact of COVID 19 in tandem with some of the worst expressions of anti-Black racism within policing. The world also witnessed global solidarity as never before on the need to eliminate anti-Black racism from our cultural, socio-economic, political and educational lives. This latter change has fuelled unprecedented public mobilization, which gives us cause to hope for transformational changes, even as we acknowledge the many legacies and struggles that require ongoing commitment and support during what remains a marathon effort.
You may be wondering why February is the month for this occasion. Black History Month originated in 1926 in the United States, when African-American historian Carter G. Woodson and the Association for the Study of African American Life and History (ASALH) founded a week that focused on celebrating the accomplishments of African Americans. He chose February because it was the birth month of both Frederick Douglass, a former slave in the 1800s who spoke out for the freedom of slaves, as well as equal rights for women, and Abraham Lincoln, 16th president of the United States, who fought for the freedom of all slaves throughout the country. In 1995, Canada officially recognized February as Black History Month, after a motion put forward by our first Black Canadian woman elected to Parliament, the Honourable Jean Augustine. Dr. Augustine observed that Canada's history of Black struggles against enslavement and racial discrimination remained on the margin of Canada's historical narratives.
You can show your support by learning more about the Black history that has yet to be reflected fully in our educational texts: including the role of pre-colonial Africa in science and technology (i.e. medicine), the importance of Black Ladinos in early Canada (Africans born in Europe who came as both free and enslaved – respectively Mathieu Da Costa and Marie-Joseph Angelique. The significance of Black enslavement in New France and Upper Canada for the racial stigmatization that the Black Lives Matter movement in Canada strives to change. Black History Month also offers an opportunity for self-reflection and identifying ways in which we have each personally contributed to the perpetuation of anti-Black racism and discrimination and how we can do better.
To advance DLSPH's inclusion and equity efforts forward, we are establishing a race equity working group of interested DLSPH community members from all levels: including faculty, students, administrators. Please contact Akwatu at akwatu.khenti@utoronto.ca by February 8th if you're interested in supporting this initiative. Akwatu will also be conducting a review of our policies and procedures from an anti-racism, equity and inclusion lens, during Black history month. He is open to meeting with anyone with experiences or concerns that can inform this policy review.
U of T's Anti-Racism and Cultural Diversity Office will be hosting several events and educational sessions over the month in celebration. I have included their offerings at the end of this message.
I'd also like to remind you that we have mental health, well-being, and self-care resources in the 8th Floor Lounge, including BIPOC resources.
It's worth referencing James Baldwin in closing, "not everything that is faced can be changed, but nothing can be changed until it is faced". May this Black history month signal many positive changes to come.
— Dionne Gesink, Associate Dean Academic Affairs, and Akwatu Khenti, DLSPH Advisor, Equity and Inclusion

Sign up for IHPME Connect.
Keep up to date with IHPME's News & Research, Events & Program, Recognition, e-newsletter.
Get in Contact
---
Communications
TBD
Email Address: ihpme.communications@​utoronto.ca
Manages all IHPME-wide communications and marketing initiatives, including events and announcements.