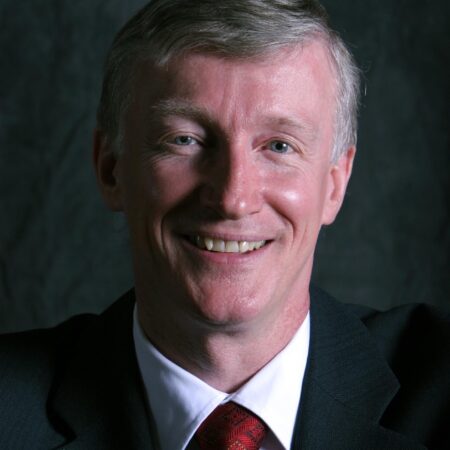 By Alisa Kim
When Malcolm Moffat, a graduate of the Institute of Health Policy, Management and Evaluation (IHPME), was offered the chance to provide aid to graduate students training at the Institute, he jumped at the chance.
Having completed the Masters in Health Administration program in 1983, Moffat is deeply appreciative of the knowledge and network of colleagues and friends he gained during his studies.
"I came from Montreal. I didn't have friends in Toronto. My classmates became the core of my set of friends. We've helped each other with problems in the health care system and collaborated with each other in creating new programs. We just became good buddies. It was extremely rewarding," says Moffat.
Through a generous donation, he has established the Malcolm Moffat Health Care System Mentorship Award. It was created in partnership with the Dalla Lana School of Public Health through the Faculty Matching Program, which fully complements faculty donations. The scholarship, given annually, provides financial aid to a full-time master's or PhD student going into their second year at IHPME. Candidates for the award will demonstrate academic excellence, and the potential for impactful and empathic leadership within a coordinated health care system.
The motivation for setting up the scholarship hearkens back to a formative experience during Moffat's childhood. When he was about to enter middle school, he informed his parents that he was bored at school. His parents recognized the need for a more intellectually rigorous education but could not afford tuition fees for private school. Moffat wrote exams that qualified him for a scholarship to a good school—an experience that he says altered the trajectory of his life.
"I won a scholarship to this private school, which really changed my life. It gave me access to a different level of education and different challenges than I would've had in the public school system. I wouldn't have had that opportunity if somebody had not set up a scholarship fund. I felt that it was time to give back," says Moffat, of the award in his name.
He has held executive positions at hospitals in Toronto including Sunnybrook Health Sciences Centre, St. Michael's Hospital and St. John's Rehab Hospital. Throughout his career, his main goal was to improve care by integrating services seamlessly and efficiently.
"I was interested in creating more of a system of health care—how can you break down silos and barriers? The Health Administration program gave me the tools to be able to do that. It gave me the ability to think differently and to reach out to the right people for what I wanted to achieve. As a result of doing that, I became interested in how I could help students in the program."
As an alumnus and a senior leader in the health care system, Moffat remained connected to IHPME by providing practicums for trainees in the organizations in which he worked. "I was really rewarded by those interactions," he says. "I found that the students kept me on my toes and kept me thinking about what's new and what's different—how do I keep abreast of changes in the health care system and the learnings?"
Since retiring in 2018, Moffat has intensified his engagement with the Institute via the Executive-in-Residence program, through which he provides mentorship to IHPME students. He meets with students who ask him for feedback on their résumés, brush up on interviewing skills, or get his thoughts on potential career opportunities. He is also a project co-lead of Vernissage Health, a leadership development program that supports future emerging leaders in health care.
When asked what his aim is in establishing the scholarship at IHPME Moffat says, "What I'm hoping is that the recipients would really want to build a system of health care and figure out how to do that—whether it's somebody from the Health Systems Research stream, or the health informatics stream, or someone from the Health Administration stream—as long as it's somebody focused on building a better system of health care to improve patient care, that's my dream."

Sign up for IHPME Connect.
Keep up to date with IHPME's News & Research, Events & Program, Recognition, e-newsletter.
Get in Contact
---
Communications
TBD
Email Address: ihpme.communications@​utoronto.ca
Manages all IHPME-wide communications and marketing initiatives, including events and announcements.