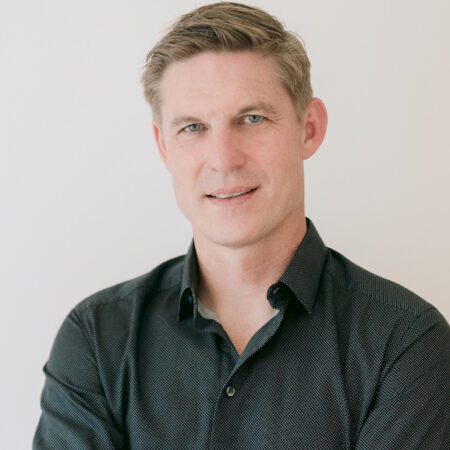 By Alisa Kim
A 2018 study by the Lancet Global Health Commission on High Quality Health Systems reports 5.7 million people die in low- and middle-income countries every year from substandard health care. Even more staggering: in many countries, a person is more likely to die from poor quality health care than from no care at all.
Ensuring that people everywhere have access to good quality health services—be it preventive, curative, rehabilitative or palliative—is a goal to which Dr. Jeremy Veillard, a status faculty member of IHPME, is deeply committed. "Quality of care is one of my great interests and areas of research," says Veillard, who is the Senior Health Specialist for Latin America and the Caribbean at The World Bank.
He aims to impart his passion for the subject to the next generation of health system leaders via his global quality of care course, which will be offered to IHPME students January through April of 2022. The course looks at the state of quality of care globally, key findings and recommendations from studies on quality of care, interventions to improve quality of care, and approaches to develop policies and strategies to improve quality of care.
Limited to about one dozen students, the course leverages Veillard's extensive network of experts in global health and his experience at The World Bank where he worked in collaboration with the Gates Foundation, World Health Organization and UNICEF to accelerate investments in strengthening primary care systems worldwide.
Under his current portfolio, Veillard facilitates loans to governments in exchange for health sector reforms. Financing from The World Bank comes in two forms, he explains. One is project-based, where investments are made for a specific purpose, like hiring thousands of medical personnel over a period of time; or results-based, where loans are made upon the achievement of a specific goal—like registering migrant workers in the social security system or improving cancer screening rates. "I help governments design the reforms and transformation needed to improve health outcomes. We finance it in a way that we put some rules around engagement," says Veillard, over a Zoom call from Bogotá, Colombia, where he and his family are stationed.
Students are also given the chance to interview virtually researchers and policy makers including Veillard's colleagues at The World Bank, Organization for Economic Co-operation and Development and World Health Organization. "They are really high-calibre experts. For example, in quality of care, we have the equivalent of Anthony Fauci, or we will have the minister of health of Colombia, or the WHO top expert in quality of care. Students have a unique dialogue with people they've dreamed of talking to," says Veillard.
The course was developed based on a clinic that was held by The World Bank for policymakers from the health sector in low- and middle-income countries. "We invited more than a dozen countries to come to Washington and work with us for a week to develop their national strategy for how to improve quality of care at scale," says Veillard, noting there were representatives from Colombia, Mexico, Ghana, Sudan and Syria in attendance. "We taught vice ministers and directors of quality at health insurance companies how to think systematically about what levers they could mobilize."
The course concludes with students preparing and presenting a national quality strategy for a country of their choice, which will be reviewed by experts in the field. Students will research and write about gaps in quality of care in a given country and then work with Veillard to develop a comprehensive strategy to implement quality of care at scale. "The culmination of their learning experience is that for a full hour, they sit down with minsters or vice-ministers and global experts in quality of care, present their strategy and get direct feedback from real-life policy makers. These are called practitioner clinics—you present real stuff to real people and get real-time feedback," he says.
Although his responsibilities at The World Bank keep him busy, Veillard remains committed to teaching. He says he draws inspiration from the hard work and enthusiasm of his students, who show appreciation for the opportunity to apply new knowledge to real-life circumstances. "I love that they become passionate about it. I challenge them and they challenge me. It's really an amazing learning experience."
Students interested in taking the global quality of care course must apply by sending a note (maximum one page) explaining why they want to take the course and their qualifications to Dr. Veillard at jeremy.veillard@utoronto.ca.

Sign up for IHPME Connect.
Keep up to date with IHPME's News & Research, Events & Program, Recognition, e-newsletter.
Get in Contact
---
Communications
TBD
Email Address: ihpme.communications@​utoronto.ca
Manages all IHPME-wide communications and marketing initiatives, including events and announcements.