November 24, 2021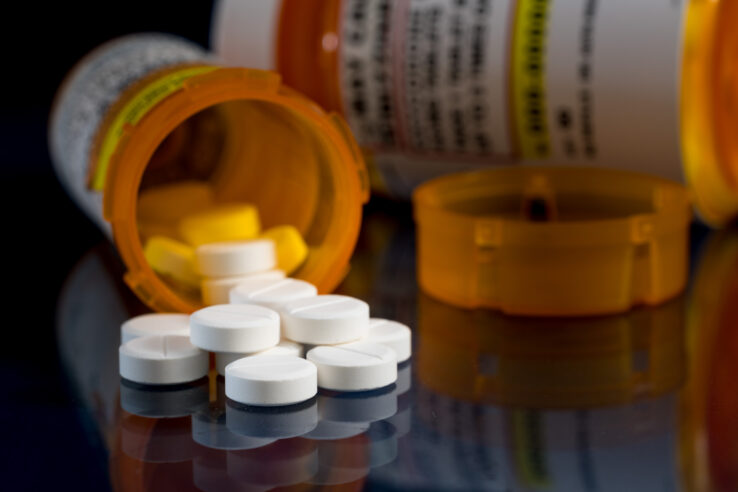 By Alisa Kim
Pain is one of the most common reasons people in North America seek health care. Prescription opioids can reduce pain and improve function, but use of the pain reliever carries the risk of addiction or overdose death.
Opioid medication, like fentanyl, hydromorphone and codeine, works by altering the brain's perception of pain by attaching to opioid receptors in the central nervous system. Common side effects include drowsiness, "brain fog," and slow reflexes, which may affect the ability to drive, notes Qi Guan, a PhD student at the Institute of Health Policy, Management and Evaluation.
Guan led research looking at whether people beginning opioid therapy were more at risk of injuries from car crashes than those starting non-steroidal anti-inflammatory drugs (NSAID), like Advil. The study, published in JAMA Network Open, found there was no significant difference in these harms.
"People have been concerned about whether opioids affect driving ability for years, but there hasn't been a population-based study focused on new users, and we know that new users could experience new effects of opioids on the central nervous system that could cause a lot of these [cognitive] issues," says Guan.
She and her colleagues looked at administrative health records of Ontario residents aged 17 years or older who began new prescription pain medication between 2008 and 2019. Of the 1,454,824 people included in the study, 52.6% were new opioid recipients and 47.4% were new NSAID recipients. Most of the people in the study were aged 65 years and older and a little over one-half were women. Including new NSAID users in the study was a way of comparing two groups who need pain relief but unlike opioids, NSAIDs do not have central nervous system effects, notes Guan.
The researchers found the number of people who visited an emergency room for injuries from a car crash was nearly split down the middle between the new opioid recipients and the new NSAID recipients—98 and 96, respectively.
When asked whether she was surprised by the findings, Guan says, "I was a little bit surprised but when we looked at other literature, we found that for both of these populations—new NSAID recipients and new opioid recipients—their collision rate was higher than the general population's collision rate. This points to the fact that it might be their underlying pain that's actually associated with the collisions."
Guan's doctoral thesis is on short-term adverse events after starting opioids. She says this particular study points to the complexity of choosing a pain medication and hopes the research will help with the decision-making process. "The knee-jerk reaction to opioids is that they are bad, but they can be useful medications in specific situations when monitored carefully. We're trying to provide more evidence to the literature so that clinicians, caregivers and patients have more information to decide whether or not to start an opioid versus other analgesics."