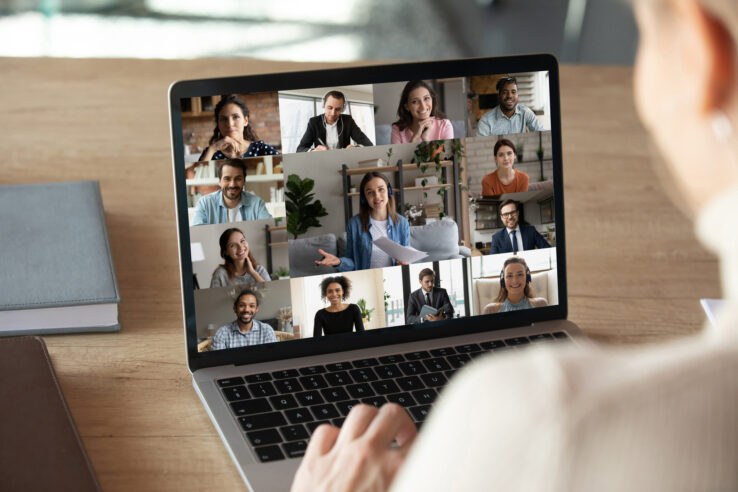 Transforming health systems requires collaboration between researchers, clinicians, administrators, practitioners, and policymakers. To showcase the breadth of inspiring researchers and practitioners at the Institute of Health Policy, Management and Evaluation (IHPME), students have teamed up to launch a new panel series. The initiative, titled Transdisciplinary Collaboration to Promote System Change, creates a space for monthly learning and dialogue across the various disciplines at IHPME via student-curated panels.
"In addition to excellent health researchers, IHPME students consist of a diverse group of clinicians, economists, administrators and practitioners. We all work together in the health system and there needs to be a space to share and discuss our experiences in an interdisciplinary format," says Anna Cooper Reed, a PhD student in the Health Systems Research (HSR) program and co-creator of the initiative.
Her colleague Victoria Haldane, also a PhD candidate in the HSR program and co-creator of the panel series, adds "We wanted to flip the traditional panel set-up, and really feature our students as the experts sharing their experiences and put them in conversation with subject matter experts."
The pair had noticed student research conferences and symposia have traditionally operated in silos, with little collaboration across program disciplines.
"A student-led panel provides a learning platform to rigorously engage student research and practice in ways that traditional poster and oral presentations do not," says PhD student Tolulope Ojo, who will function as the series event co-lead along with Tanya Jain, who is in the Master of Health Informatics program. The team, which also includes IHPME students Tony Discenza, Margaret Jamieson, and Harrison Lee, notes some of their most rewarding research experiences at the Institute have come out of collaborations with students outside their primary areas of study and work.
The monthly virtual panel series will provide a dedicated forum for student researchers, clinicians, administrators, and policymakers to discuss complex topics toward the creation of more equitable health systems. Each panel will consist of three to five students from IHPME and will have a thematic area of focus moderated by a faculty member or subject matter expert to allow for rich conversation around the topic.
The panel series will start on Dec. 17th, 2021. The inaugural panel is titled Championing Equity and Diversity for Health Systems Change. It will feature IHPME doctoral students Tolulope Ojo, Alyssa Kelly, and Yasmin Sheikhan. The panel will be moderated by Dr. Erica Di Ruggiero who is the Associate Professor of Global Health in the Division of Social and Behavioural Health Sciences at the Dalla Lana School of Public Health. Interested students can apply as a panel through this form.
Students must apply by January 7th, 2022. The series will host a total of three more panels from February to April 2022.
Register to attend the inaugural panel here.

Sign up for IHPME Connect.
Keep up to date with IHPME's News & Research, Events & Program, Recognition, e-newsletter.
Get in Contact
---
Communications
TBD
Email Address: ihpme.communications@​utoronto.ca
Manages all IHPME-wide communications and marketing initiatives, including events and announcements.