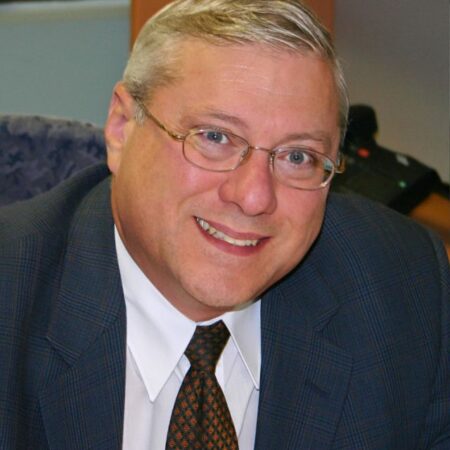 Beloved husband, father, grandfather, uncle and brother. Health system leader. Civil servant. Dedicated teacher and mentor. These are some of the ways to describe our colleague and friend Donald Ford, who, after a brief illness, passed away peacefully on March 18, 2022.
Don's career began in 1973, where he worked as a child and family therapist at Chedoke-McMaster Hospital in Hamilton, Ontario. Over time, he moved into positions of executive health system leadership. In 1990, he relocated to Fort McMurray, Alberta to become President and CEO of Fort McMurray Regional Hospital. In 1994, he was appointed Assistant Deputy Minister, Area Services for the Alberta Ministry of Health, where he was responsible for the regionalization activities that were part of health reform in Alberta. He went on to serve as Deputy Minister of Health, Deputy Minister of Community Development and Deputy Minister of Learning within the Alberta government.
In 2002, he moved across the country to Halifax, Nova Scotia where he served as President and CEO of IWK Health Centre. He later served as President and CEO of Capital District Health Authority, an academic health sciences centre and integrated health district. He moved back to Ontario in 2006 to become CEO of the Central East Community Care Access Centre.
Throughout his career, Don served on numerous local, provincial and national committees and boards. He was Chair of the Board of The Cameron Institute, a not-for-profit research and policy organization specializing in the independent study of health, social and economic issues in Canada and around the world. He was also a member of the School of Health Services Management Program Advisory Council at the Ted Rogers School of Management at Ryerson University.
After retiring in 2016, Don remained an actively engaged faculty member of IHPME. He gave of his time generously to the Senior Fellows program and Vernissage Health. He supported and encouraged students by providing feedback on their work, and sharing insights into the complexities of the health system and government processes.
Phoebe Chen-Smith, an alumna of the Health Administration program recalls, "Don was recognized by the students in Vernissage Health as an established leader and leadership role model. His strong ethical and moral foundation was ever evident and so was his kindness to everyone no matter the title. His story of bravely doing the ethical or 'right' thing as a health leader was a most memorable lesson for me as an emerging leader. This story has served as a North Star for me in so many leadership situations."
Don had a long history of teaching and mentoring at IHPME. Since 2009, he served as a panelist for the Health Administration course on Canada's health system and health policy (HAD 5010), where he brought his rich and varied expertise to bear on the subject. As a tutor in HAD 5010, he brought his on-the-ground experience, thoughtfulness, and love of teaching and learning to the classroom—all of which earned him rave reviews from students and the Eugenie Stuart faculty award for teaching excellence in 2021.
Reflecting on their experiences working with Don, Dr. Sara Allin and Dr. Frances Morton-Chang, co-instructors of the HAD 5010 course, write "We had the great honour and joy of working with Don in our health policy course that he has contributed to immensely over the years. Don was a beloved mentor to our students, and deeply respected colleague to his HAD 5010 family. He was so generous in sharing his experiences, ideas, and time with us and the U of T community over the years. His guest lectures were insightful, personal, and enthusiastically received by students and faculty alike as he 'pulled back the curtain' on the black-box of health policy making. His teaching partners and students can attest to the lively and engaging discussions that would ensue in tutorial sessions, and the many coffees and conversations he shared outside of class. We are thankful for our time working with Don; his kindness, wisdom and integrity will not be forgotten."
The IHPME community sends its deepest condolences to Don's wife, Sheila, their son, Michael, and the rest of Don's family.

Sign up for IHPME Connect.
Keep up to date with IHPME's News & Research, Events & Program, Recognition, e-newsletter.
Get in Contact
---
Communications
TBD
Email Address: ihpme.communications@​utoronto.ca
Manages all IHPME-wide communications and marketing initiatives, including events and announcements.