Tina Smith, who has served as director of the M.HSc. Health Administration program for the last 26 years, will be stepping down from her role as she enters phased retirement over the next three years. Tina has led the M.HSc. program with distinction and has built the program to where it is held in high esteem nationally and internationally. We thank her for her exceptional leadership and contributions and look forward to working with her as she continues to teach and support other activities in the Institute.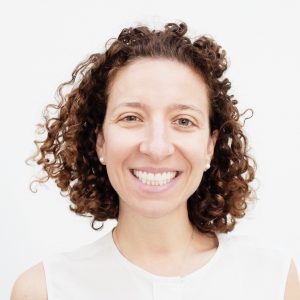 We are very pleased to announce that Dr. Karen Born will be the new director of the Health Administration program. Dr. Born completed her PhD in health services research at IHPME and has been involved in research and teaching as a faculty member since 2015. She teaches in the areas of health policy, knowledge translation, qualitative research and quality improvement in both the Health Systems Research and Health Administration programs. In 2019, she was recognized with the Eugenie Stuart Award for outstanding mentorship.
Dr. Born served as Knowledge Translation Lead for the Choosing Wisely Canada campaign from 2015–2022, where she was responsible for disseminating campaign content to patients and the public, integrating the campaign into medical education and coordinating the Choosing Wisely international collaboration. In addition to her teaching and research, she served as assistant scientific director of the Ontario COVID-19 Science Advisory Table.
Please join us in thanking Tina for her dedication and service to the Institute over the years. She leaves a profound impact on our students, faculty and alumni and we wish her the very best in this new phase. We welcome Karen to her new role and look forward to the ways in which she will build upon the academic excellence of the M.HSc. program.

Sign up for IHPME Connect.
Keep up to date with IHPME's News & Research, Events & Program, Recognition, e-newsletter.
Get in Contact
---
Communications
TBD
Email Address: ihpme.communications@​utoronto.ca
Manages all IHPME-wide communications and marketing initiatives, including events and announcements.