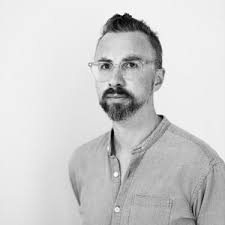 Dr. Dan Werb, associate professor at IHPME, was recently awarded the Hilary Weston Writers' Trust Prize for Nonfiction, for his book titled 'The Invisible Siege: The Rise of Coronaviruses and the Search for a Cure.' This year, over 100 titles were submitted into the competition. The award comes with a $60,000 prize.
"Congratulations to Dr. Werb on this prestigious award!" said IHPME Director, Audrey Laporte. "This is a tremendous achievement and a reflection of the significance and timeliness of his work."
About the Award:
The Honourable Hilary M. Weston, after whom the award is named, is an Irish Canadian writer, businesswoman, and former Lieutenant Governor of Ontario. According to the Writers' Trust of Canada, "The Hilary Weston Writers' Trust Prize for Nonfiction is given annually for excellence in the category of literary nonfiction, which includes essays, history, biography, memoir, commentary, and criticism. The winning book demonstrates a distinctive voice, as well as a persuasive and compelling command of tone, narrative, style, and technique."
We recently caught up with Dr. Werb to ask him about his book…
What does it mean to you, that you have won the 2022 Hillary Weston Writer's Trust Prize?
"It's incredibly validating. I'm a trained epidemiologist but I've been a writer my whole life. The challenge with 'The Invisible Siege' was to take complex scientific ideas and transform them into a thrilling narrative. It's not the easiest thing to do when you're embedded in the science because you so easily end up falling into jargon or technical language. I took that challenge seriously and was focused on making sure this book was as readable and novelistic as possible. Winning the prize means that I got there."
As an epidemiologist, what was it like writing about COVID while we are still in the pandemic?
"When the pandemic started, I was as anxious as everyone else. Writing the book allowed me to find a thread of hope amidst the gloom, because while so much went wrong, the story of the science—which stretches back decades—went spectacularly right. Being able to build that narrative and share it with an audience was a very life-affirming process."
How has working at IHPME influenced your work on this book?
"It has exposed me to some of the best and brightest scientists around. It's also an incredibly supportive space, starting with Dean Brown at the top. And with the support of programs like the Investigative Journalism Bureau, there's obviously an interest in nurturing new ways of communicating science that go beyond peer-reviewed studies. All of that has made me feel like a part of a new movement at the school that recognizes the value of this kind of work."
Praise for Dr. Werb's book continues to grow, including being named on CBC's 'The best Canadian nonfiction of 2022' list, and selected as one of the Globe and Mail's 'The Globe 100: The best books of 2022' list.
For those interested in purchasing a copy of Dr. Werb's book, please visit Penguin Random House for a list of retailers.

Sign up for IHPME Connect.
Keep up to date with IHPME's News & Research, Events & Program, Recognition, e-newsletter.
Get in Contact
---
Communications
TBD
Email Address: ihpme.communications@​utoronto.ca
Manages all IHPME-wide communications and marketing initiatives, including events and announcements.