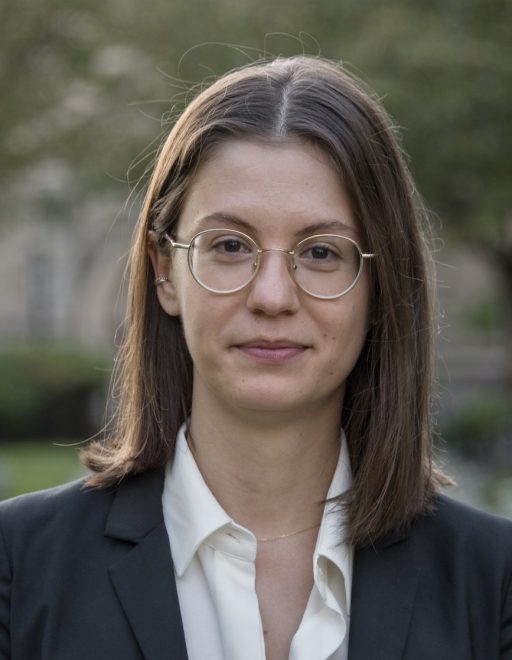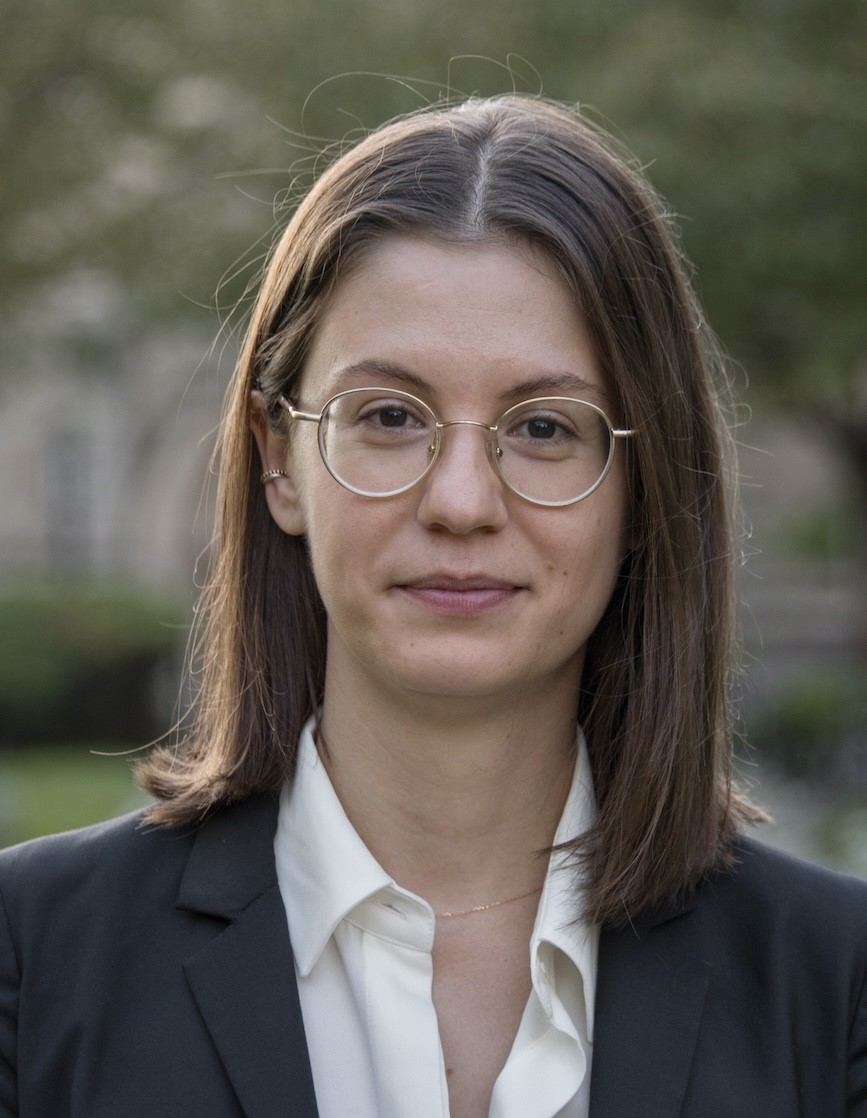 Dr. Boriana Miloucheva is used to being on the move. Born in Bulgaria, Miloucheva immigrated to Toronto as a young child. After completing her undergrad in economics at York University, she did her PhD at the University of Toronto, examining the rise in the number of deaths of despair (deaths from suicide, alcoholism and drug overdose) in the U.S. This number has increased sharply over the last two decades, notes Miloucheva. "Part of my PhD focused on the extent to which socio-economic inequality might be driving these deaths," she says.
After doing a postdoctoral fellowship at the Centre for Health and Wellbeing at Princeton University in the U.S., Miloucheva moved back to Toronto to accept a position as an assistant professor in the Health Systems Research program at IHPME. Here, IHPME's newest faculty member speaks with Alisa Kim via Zoom (Miloucheva was in Cape Town, South Africa for a conference) to discuss what drew her to health economics, what she looks forward to at IHPME and the perks of being an academic.
What was your PhD on?
My dissertation tried to understand what was driving the increased number of deaths of despair—deaths due to suicide, alcoholism and drug abuse—in the U.S. In the last 20 or so years, we've seen this huge uptick in those deaths. I tried to understand the role that inequality plays in these changing epidemics. One of my other chapters was looking at the supply side as a way to think about systems. There's the demand side of this market—people using opioids in beneficial ways like treating pain or for mental health conditions—and the supply side of this market, which is the way physicians prescribe these drugs. Because physicians are human, they might be nudged into prescribing perhaps an inappropriate prescription to someone as a result of pharmaceutical promotion. One of my chapters tried to understand this in a causal way, and the way that pharmaceutical companies advertised to physicians were causing them to write additional opioid prescriptions in the U.S.
Where did you do your postdoc and what was your project?
I worked at Princeton's Centre for Health and Wellbeing. Part of the reason I went there was it allowed me to continue the line of research I had started during my dissertation. I was working in the context of what I and a lot of other scholars would consider another pressing public health concern: child mental health. I worked with Dr. Janet Currie. We used insurance claims data from a major U.S. insurer to understand some of the determinants of mental health prescribing to children with a focus on off-label prescriptions because we've seen that's a growing concern particularly in the U.S. That allowed me to further my line of research, which is investigating the way that systemic forces in the health care system or broader socioeconomic system are affecting individual behaviour—in this context, the way physicians are prescribing as a result of these financial incentives.
What drew you to health economics?
Health economics is a field I found compelling because I see a lot of policy-relevant research being done. I think it combines the interesting part of economics, which is human decision-making, but in something that is quite relevant for everyone's lives. Everyone has an interaction with a physician and that becomes a crucial part of our lives—our mental and physical well-being. As an economist, I found most of my intellectual curiosity gravitated toward public health and the medical field, which at the time, was not the standard path for an economist, but we're growing in numbers [laughs].
What are you working on now?
I'm continuing research I started in my postdoc. What calls to me in terms of research is understanding how systems affect our individual behaviour in unexpected or unintended ways. I think these matter a lot when we think about how a physician's individual behaviour has downstream consequences for their patients and their health. It might be that the health care system has no real manipulative intentions when we think about pharmaceutical promotion to physicians, but if there are unintended consequences from that down the line for child mental health, it's crucial to understand these linkages.
It's fascinating for me to think about how we fit into these large systems and how they nudge us into different directions.
What do you look forward to at IHPME?
What I look forward to the most is the multi-disciplinarity of it all, especially in public health. Having scholars from all different types of backgrounds can only amplify the research and the type of questions that we're asking. Everyone has a different 'tool kit' they have access to and I'm quite excited to jump headfirst into that and work with people from different scholarly backgrounds.
What do you like to do outside of work?
Outside of work, I rock climb. It's something I took up toward the end of my undergrad. I love to hike and travel, which is one of the perks of the job that they never tell you about—you're able to see the frontier of research and do a little bit of travelling on the side.
If you hadn't become a researcher, then what profession or job would you have chosen?
Hmmm…that's a good question. I think I would have ended up doing something in public health if I wasn't a researcher. Or maybe a lawyer. I like to think about systems and the way that systems affect people. Nowhere else do you see that as much as you do than in law.

Sign up for IHPME Connect.
Keep up to date with IHPME's News & Research, Events & Program, Recognition, e-newsletter.
Get in Contact
---
Communications
TBD
Email Address: ihpme.communications@​utoronto.ca
Manages all IHPME-wide communications and marketing initiatives, including events and announcements.