Purpose
Recognizes:
Excellence in Teaching
Excellence in Program Leadership
Excellence in MSc/PhD Thesis Supervision
Outstanding Faculty/ Preceptor / Tutor / Mentor / Capstone Advisor
Excellence in Program/Faculty Leadership activities within the Institute, School or University
---
Eligibility Note
For IHPME faculty, tutors, and preceptors.
---
Assessment Criteria
Recipients will be selected by a peer review process adjudicated by the IHPME Awards Committee. Performance in the following areas of teaching/mentoring will be considered as appropriate for each award:
Classroom instruction (including lecturing and small-group teaching)
Consultation with students outside of class (including individual tutoring and advising)
Thesis and practicum supervision
Course design
Curriculum development
Production of educational material (including text books and study guides)
Development of programs to improve teaching
Research on university teaching
Development of innovative teaching methods; and
Educational planning and policy making
---
Nomination
Evidence of outstanding performance in one or more of the above categories will be derived from a number of courses, including:
Formal evaluation of student evaluations of courses and practicum
Student petitions
Testimonial letters from students, alumni, fellow faculty members and administrators
Endorsements from student councils or associations
If you would like to nominate any faculty member, preceptor or tutor, please complete the submission form.
---
Winners
2023 Supervision/Mentorship Winners
Best Thesis Supervisor – Drs. Nick Daneman & Ryan Brydges
Best Mentor – Dr. Eric Nauberg
2023 Teaching Award Winners
Health Services Research – Drs. Beverly Essue & Peter Coyte
Health Informatics – Dr. Aviv Shachak
Quality Improvement & Patient Safety – Dr. Katrina Piggott
Clinical Epidemiology – Dr. Neill Adhikari
System Leadership & Innovation – Drs. Sara Allin & Nadia Alam
Health Administration –Tina Smith
Health Professions Education Research – Dr. Tina Martimianakis
2023 Program Leadership Winner
Drs. JIll Tinmouth & Karim Keshavjee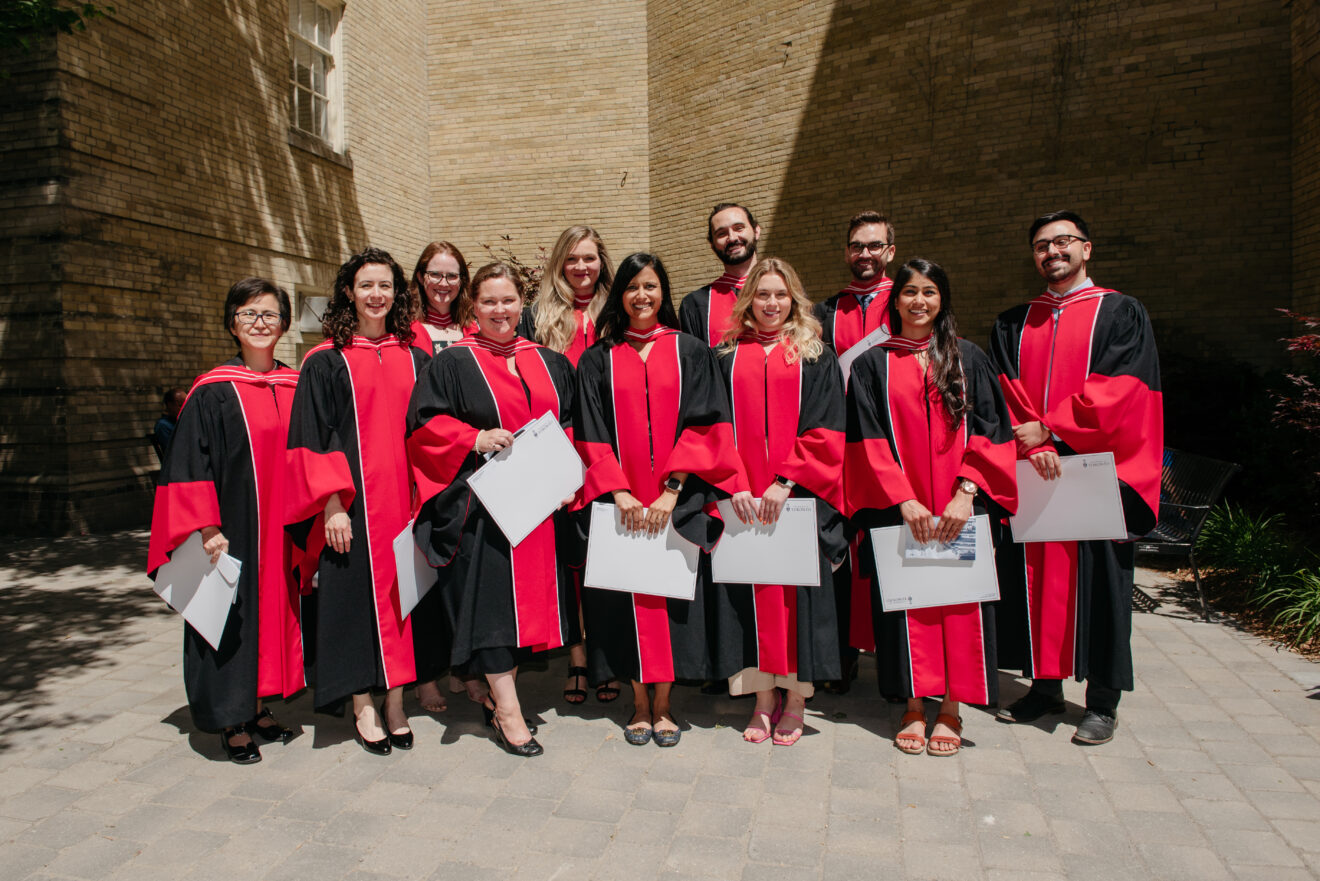 Make a Donation to an Award
Please consider donating to one of IHPME's awards. We appreciate our community's contributions to ensuring excellence in healthcare.