Purpose
To be awarded to incoming MSc and PhD graduate students at the Institute of Health
Policy, Management and Evaluation who self-identify as Black or Indigenous (First
nations, Metis or Inuit). The successful candidates will demonstrate academic excellence and evidence of engagement in community service or volunteer activities or scholarly activities or leadership activities.
The Institute aims to provide an inclusive environment which supports the development of the next generation of scholars and policy makers. It aims to attract a diverse pool of students to ensure broad representation of experiences and perspectives in order to maintain a high standard of excellence in research and training activities.
The opportunity scholarship aims to promote and support the academic excellence of promising Black, Indigenous, First Nations, Metis and Inuit students.
---
Eligibility Note
Candidates must be:
An IHPME incoming student (MSc and PhD)
Self-identify as Black or Indigenous (First Nations, Metis or Inuit)
Citizen of Canada or permanent resident of Canada or international student
Minimum B+ average in the last two years of study
Full-time, Part-time or Flex-time student
---
Assessment Criteria
Based on application materials submitted for admission to IHPME programs: SLI, MHI/EMHI, CEHCR, HSR, QIPS, MHSc and HPER (no additional materials required)
Academic performance
Evidence of engagement in community service, volunteer activities, scholarly activities or leadership activities
---
Submission
To indicate that you wish to be considered for the IHPME Opportunity Scholarship please send an email with IHPME Opportunity Scholarship in the subject line to ihpme.awards@utoronto.ca.
Winners
Ifeyinwa Akamike, Ari Adu-Bekoe, Oluwayomi Akinbo, Corey Bernard, Zainab Imam (2023)
Otuto Chukwu, Desiree Crawford, Mark Dayomi, Cameron Landry, Heba Roble & Chijindu Ukagwu (2022)
Rhonda Boateng, Tega Ebeye, Azza Eissa, Shambe Mutungi, Rebekah Neckoway & Shantel Thomas (2021)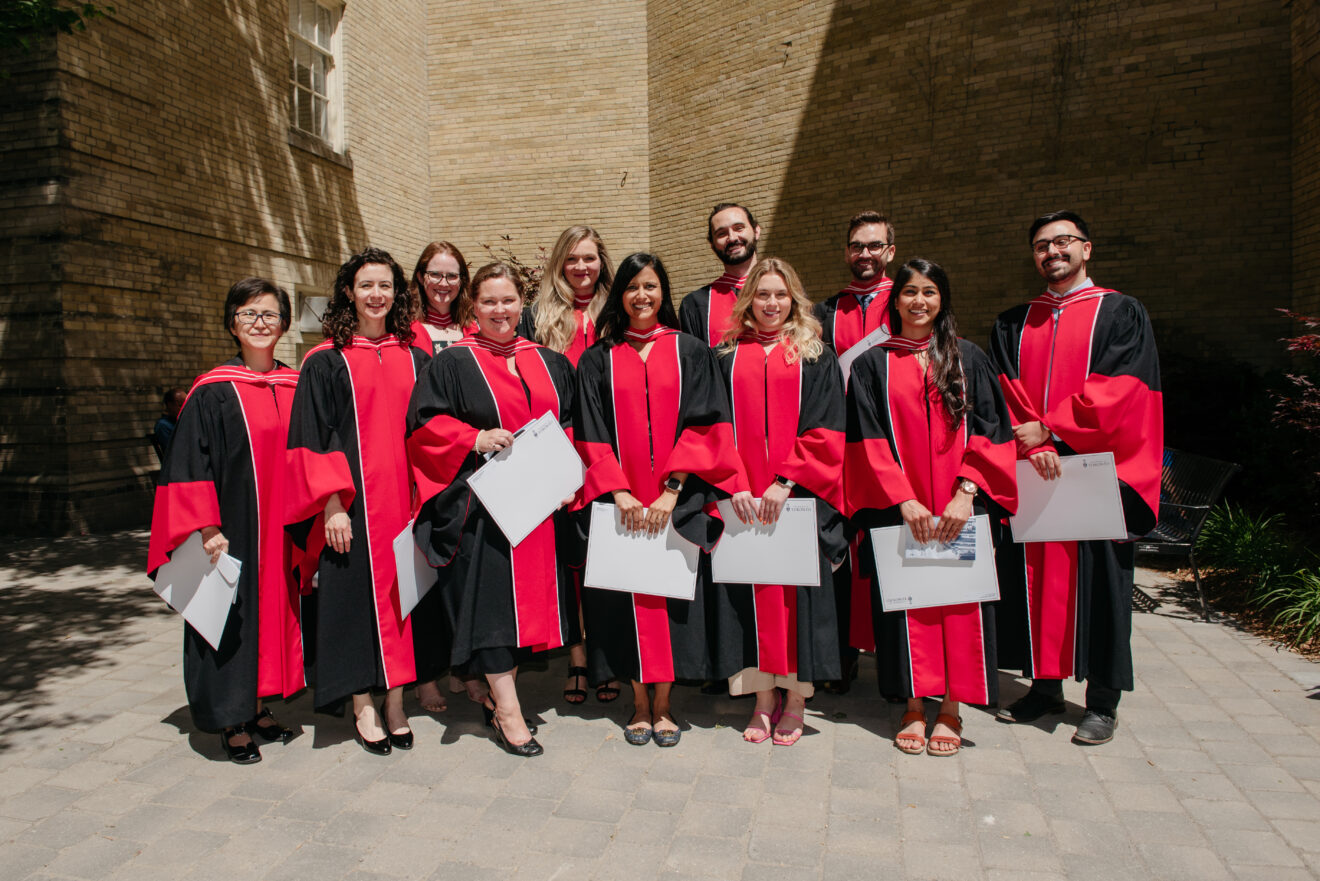 Make a Donation to an Award
Please consider donating to one of IHPME's awards. We appreciate our community's contributions to ensuring excellence in healthcare.