Purpose
Established in 2017, The SGS Parental Grant program, aims to provide financial support to doctoral students within the funded cohort by helping to offset the loss of funding as a result of taking an approved parental leave of absence at the time of birth or adoption in order to provide full-time care during the child's first year or the first year the child comes into care (see SGS Leave of Absence Policy).
The value of the grant will serve to cover the portion of a student's stipend/base funding paused while the student is on an approved parental leave of absence. Parental Grants will be provided to eligible student parents of up to two sessions (8 months). Birthing parents may be eligible for an additional instalment to support parental leaves of three sessions (12 months) in duration. The total amount of the Grant will be calculated based on other non-employment related supplemental university funding the student may have available
---
Eligibility
Eligible students will be:
Registered full-time in a research-stream doctoral program and have been granted an approved parental leave for at least one academic session (or 4 months);
Eligible to receive their regular base funding package the session prior to and upon return from parental leave;
The primary caregiver during the session of the parental leave in which the grant is being received; and
Receiving less than the stipend/base funding package amount in pregnancy/parental leave benefits per session from external sources for the same child within the 12 month period after birth or adoption.
---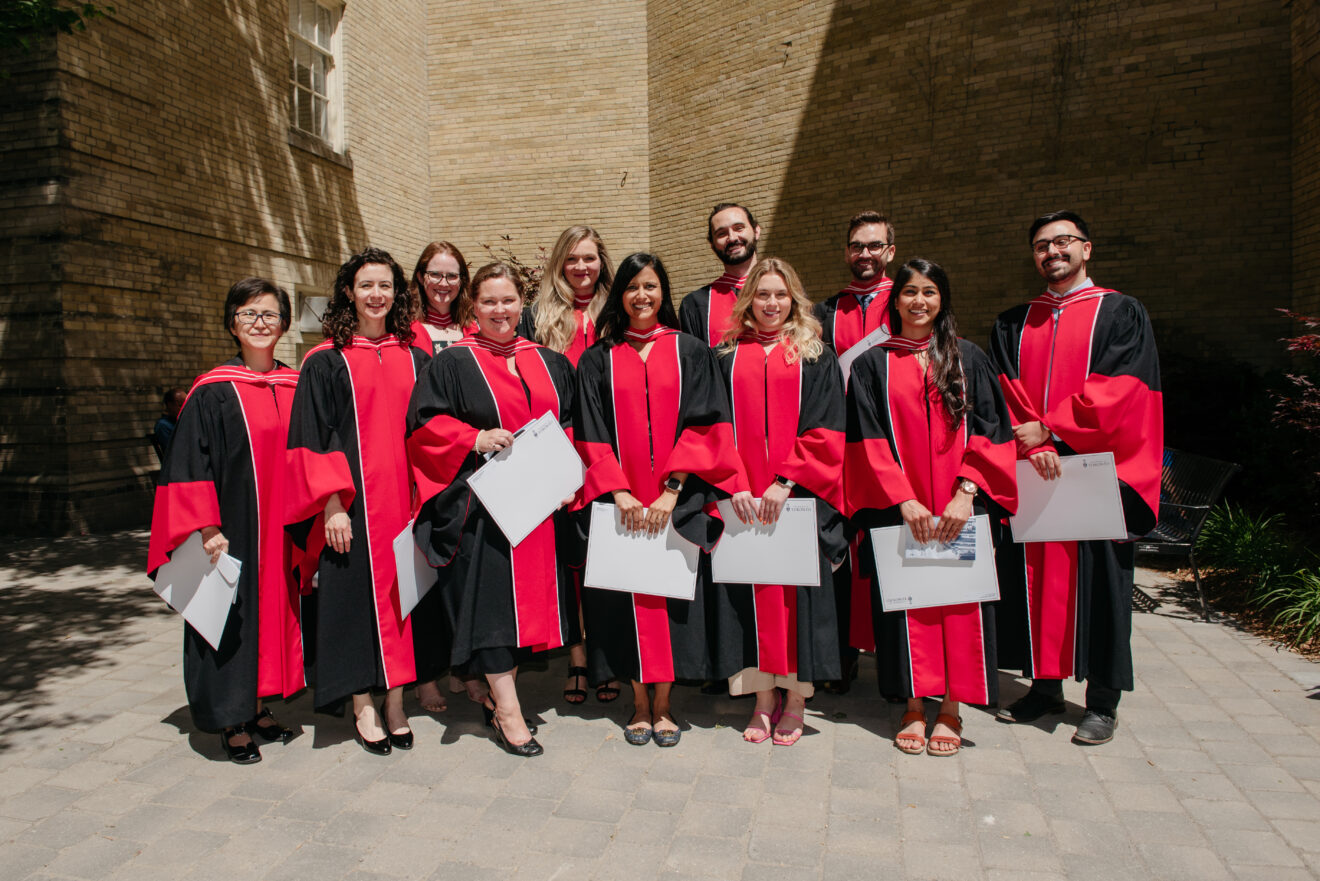 Make a Donation to an Award
Please consider donating to one of IHPME's awards. We appreciate our community's contributions to ensuring excellence in healthcare.