As part of the Canadian Centre for Health Economics (CCHE) Friday Health Economics Series, we welcome Peter Tanuseputro and Amy Hsu this Friday March 20th, 10am – 12pm in HS100 (Health Sciences Building 155 College Street). Peter and Amy will explore "End-of-Life Care In Ontario: A Population Perspective".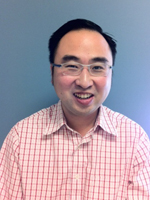 Peter completed training as a Public Health and Preventive Medicine specialist, and also as a Family Physician at the University of Toronto. Peter is currently a post-doctoral fellow at Bruyère Research Institute, and at the Ottawa Hospital Research Institute. He also practices family medicine in the community. His current research focuses on using linked health administrative databases to develop population perspectives on health care use and cost associated with aging and end of life in Ontario.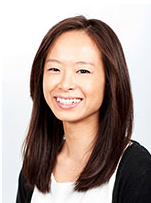 Amy is a Research Fellow funded by the Health System Performance Research Network (HSPRN), and currently working under the mentorship of Dr. Douglas Manuel at the Ottawa Hospital Research Institute (OHRI). Her research interests include topics related to the economic/social implications of an aging population, especially its impact on the use and provision of long-term, health care services. She is currently working on projects involving the application of health administrative data to estimate and project health care spending among Canadians at the end of life.
Abstract 
With the aging of baby boomers and the extension of life expectancy, planning for care at the end-of-life (EOL) is a key issue in health system planning. Using population-based health administrative databases linked at the individual-level, we conducted a series of studies examining health care utilization among Ontarians who died between April 1, 2010 and March 31, 2013. This work is part of a series of projects being conducted by the Health System Performance Research Network (HSPRN). We examined health care use, cost, and outcomes across a broad range of health sectors, including: hospitalizations, long-term care (LTC), home care, complex continuing care, and physician services. We offer insights into the major drivers of costs at the EOL, interventions that could mitigate the use of care in high-cost settings, and the projected cost of EOL care in the Canadian population.
Conclusions: Ontarians spend a significant amount of time in institutions at the EOL. Being rostered to a primary care physician, receiving physician home visits, and palliative home care were associated with decreasing time in institutions. These studies highlight the importance of providing palliative supports at the EOL, and the current gaps in such care. Furthermore, our cost projections suggest that population aging will minimally effect overall EOL health care costs.
Link to schedule of CCHE talks: http://www.canadiancentreforhealtheconomics.ca/learn/conferences-and-seminars/cche-seminar-series/
To be added to the CCHE Health Economics seminar series mailing list please send an e-mail to: cche@utoronto.ca

Sign up for IHPME Connect.
Keep up to date with IHPME's News & Research, Events & Program, Recognition, e-newsletter.
Get in Contact
---
Communications
TBD
Email Address: ihpme.communications@​utoronto.ca
Manages all IHPME-wide communications and marketing initiatives, including events and announcements.