IHPME in collaboration with the McMaster Health Forum and the Ottawa Hospital Research Institute are pleased to host a Seminar as part of the Partnership for Health System Strengthening's program on Patient-Oriented Health Research & Innovation.
Linking clinical, governmental and patient data: Understanding determinants and outcomes – case studies from Wales & the UK
David V. Ford, PhD
Professor of Health Informatics Swansea University Medical School
David Ford is Professor of Health Informatics at Swansea University Medical School and Director of the Administrative Data Research Centre Wales (ADRCW), an £8million investment into Wales by the ESRC as part of its Big Data initiative. He is also Deputy Director of Farr-CIPHER – one of four UK Centres of Excellence for E-Health Research, funded by a consortium of top UK research funders led by the MRC, as part of the Farr Institute.
David is joint lead of the SAIL Databank, an internationally recognised data linkage resource that safely and securely share linked and carefully de-identified data from a wide variety of routinely collected data from across Wales, and which supports a wide range of researchers from across the UK and internationally. In addition, he is the principal investigator and director of the Multiple Sclerosis Register, a UK facility to collect patient-donated data and link it to clinical and administrative data, in order to support research and better service planning.
=   =   =   =   =
Light refreshments will be provided. Space is limited. Kindly RSVP to sarah.patton@utoronto.ca.
Adobe Connect Webinar will also be available. No registration required. To join the webinar, please click the link on the date and time specified: https://ihpme.adobeconnect.com/pohr/
Test your connection: https://ihpme.adobeconnect.com/common/help/en/support/meeting_test.htm
Get a quick overview: http://www.adobe.com/products/adobeconnect.html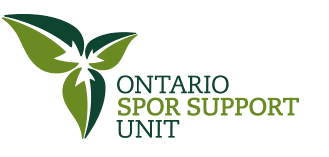 This seminar has been made possible thanks to generous funding from the
Ontario SPOR SUPPORT Unit.

Sign up for IHPME Connect.
Keep up to date with IHPME's News & Research, Events & Program, Recognition, e-newsletter.
Get in Contact
---
Communications
TBD
Email Address: ihpme.communications@​utoronto.ca
Manages all IHPME-wide communications and marketing initiatives, including events and announcements.