CCHE Seminar: Beate Sander, University of Toronto
The Role of Data-Driven Simulation in the Economic Evaluation of Population Health Interventions. The Example of West Nile Virus.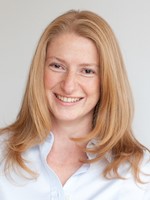 Population health interventions are complex. They are often implemented across sectors, context-specific, responsive to changes in the environment, and may not be restricted to the intended population. Complexity is one of several barriers to the economic evaluation of population health interventions, where critical economic evidence is often lacking or of low quality. Simulation models, a comprehensive method for studying complex systems, allow for testing hypotheses that are difficult, if not impossible, to test in the field. Dr. Sander will discuss the use of data-driven simulation models in the context of evaluating West Nile virus interventions.
Beate Sander, is a Scientist at Public Health Ontario (PHO), Assistant Professor at the University of Toronto, Adjunct Faculty at York University, and Adjunct Scientist at the Institute for Clinical Evaluative Sciences (ICES). Dr. Sander's research interests lie in the area of economic evaluation with a focus on infectious diseases.
---
CCHE Seminar Series 2016/17 – full schedule
Join the CCHE Health Economics seminar series mailing list by sending a request to cche@utoronto.ca.

Sign up for IHPME Connect.
Keep up to date with IHPME's News & Research, Events & Program, Recognition, e-newsletter.
Get in Contact
---
Communications
TBD
Email Address: ihpme.communications@​utoronto.ca
Manages all IHPME-wide communications and marketing initiatives, including events and announcements.