CCHE Seminar Series – Intro to STATA® – Part 1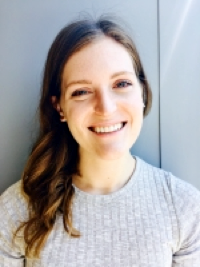 Summary: This Seminar is the first in a two-part introduction to the STATA statistical software package. In the first part, we will provide a basic introduction on the use of STATA for statistical analysis (reading/cleaning data, generating summary statistics, estimating linear regression models, post-estimation commands, etc.). A second session will be planned to provide a hands-on use of STATA with examples. No previous knowledge of STATA or any other statistical software packages is required. Previous programming experience may be helpful, but is not necessary. All are welcome.
Jill Furzer is a second year PhD student at the Institute of Health Policy, Management, and Evaluation at the University of Toronto. She holds a MA in Economics from the University of Toronto and received her BA Honours in Economics at the University of Alberta. She is interested in the processes of social and human capital accumulation starting in early childhood. Her dissertation is focused in endowment and investment theories of child development in the presence of early life stage shocks.
CCHE Seminar Series 2016/17 – full schedule
Join the CCHE Health Economics seminar series mailing list by sending a request to cche@utoronto.ca.

Sign up for IHPME Connect.
Keep up to date with IHPME's News & Research, Events & Program, Recognition, e-newsletter.
Get in Contact
---
Communications
TBD
Email Address: ihpme.communications@​utoronto.ca
Manages all IHPME-wide communications and marketing initiatives, including events and announcements.